Wow wow wow what an amazing week on the Amalfi Coast! As always our time with family was over way too quickly and before we knew it we were off to the next adventure. It sounds like humblebragging but the reality of expat life is that you don't always know when you say goodbye when the next hello will be, even when it is to your pregnant best friend and sister-in-law… its not all sunshine and roses, I promise.
Anyway, back to the bit where we weren't even thinking about the goodbyes. We were staying about halfway between the Amalfi Coast and Sorrento. The stunning coastline and quaint villages make it an ideal destination for visitors of pretty much any demographic (unless you are prone to motion sickness in which case I suggest bringing along some decent medication).
We had a blast in our week here securing a great balance of doing things and chilling out so as to satisfy the preferences of all 9 strong willed individuals family members!
Things to do
There is so much to do in the area that you could spend a month there without getting bored! I'll split the best of the best into what we did and what we wished we had had time to do:
Positano
Positano is one of the most iconic Amalfi coast towns. The winding narrow roads leading to the town from our villa were challenging to say the least and parking is even more of a challenge. While some choose to park at the top of the town and walk down, none of us were feeling much like doing that with the Things in tow. We lucked out finding a rare spot in the car park right at the bottom – beware you will be charged an appropriately extortionate fee for the privilege. Walking down through flower lined streets was simply gorgeous and the additional window shopping didn't disappoint.
At the bottom we hit the beach for an hour or so before lunch. The beach (as with all beaches there) is stoney so less than ideal for walking on but the kids didn't mind. In fact, Thing 1 suggested that stones were better than sand because they didn't stick to everything and make a mess (my kid much?!). We ate lunch in the most highly rated restaurant in town (see below). It was excellent but took over 2 hours… Afterwards we had a bit more time for postcard and souvenir shopping and time at the beach before it was time to head back.
Sorrento
A lovely town on the way to our villa from Naples. I don't feel the need to do town stuff too much on a holiday like this one – we had done city style things in Rome. Still, it was nice to wander around a town, pick up some souvenirs and check out a new place.
Local towns
What a delight the local towns around us were. There weren't many but we had loads of fun exploring them. We went to Sant'Agata and Maria del Cantone. Maria del Cantone had super cute restaurants right on the water and a little beach to play on. Neither are quite Amalfi coast level but still beautiful and less hectic than their popular cousins.
Wine tasting
Nerano – Casale Villarena. As a bit of fun, Brother In Law no 1 took it upon himself to book this place as an early birthday celebration for me. We didn't have huge expectations but I have to say it was an absolute FIND!!! Guillermo could not have done more for us and was so accommodating. He even let us have half our meal in the wine cellar and the other half outside so the Things could play in the playground (including a video camera for us to watch them on). The wines were absolutely amazing and the food was superb. I'd recommend this please in a heartbeat.
Pool fun
No matter where you are (even on the Amalfi Coast!), the whole point of getting a villa with pool was to be able to have lazy days by the pool swimming, playing, sunbathing and napping. We had a couple of entire days of this but also got in the pool every day to burn off steam or cool off after a hard day of tourist work.
The Things thrived, splashing about in the water, jumping off the diving board ('to infinity and beyond!' – Thing 1) and showing off their swimming skills. There was a sunshade to get them out of the sun in the heat of the day and do fun craft activities with Grammy.
Games and activities
Speaking of fun activities with Grammy… Well, she came prepared (as all Grammies must). The Things had great fun water painting, necklace making, colouring and more. As interesting and fun as it is to be a tourist in the sun all day, it was good to get the Things out of the heat for a bit. It had the added advantage of quality time with Grammy and a change of scene to nip boredom in the bud.
Additional activities that we brought with us for distracting the Things at key times included stickers, new pool toys, stickers, colouring, stickers, dot-to-dot and more stickers. The villa also had some games for Things to enjoy.
What we wished we had time to do
Naples – supposed to be such a great town and desperate to try the pizza we were disappointed that this was just a little too far for us to go on a day trip. Check out some ideas of things to do with Things here thanks to Italia Kids.
Capri – again, too far as taking into account driving / boat times we would have been travelling for 4 hours to visit somewhere that one of our group said wasn't massively Thing friendly. Should you want to explore it, this post is enormously helpful with tips on getting there, getting around, activities and restaurants
Mount Vesuvius and Pompeii – another one that probably had limited attraction for the little Things. Thing 1 is massively into volcanoes but other members of the group had already been. The reality of carrying Things around all day was less than appealing. If we had stayed for longer we would have tried to go.
Amalfi and other Amalfi beaches e.g. Praiano. I would have loved to have gone to Amalfi and Praiano is supposed to be gorgeous but we ran out of time. Italia Kids (can you tell I love this site! unsponsoredpost lol) has some great ideas if you have time to check the area out more.
Spa – family time over girls spa time prevailed so we didn't have time for this. We found a few spas in Sorrento like Towers Hotel which were seriously tempting.
Places to stay
We found an Airbnb villa with 5 bedrooms and a pool to accommodate the 6 adults and 3 kids. I'm a big fan of vacation rental options for longer stays and especially for larger groups with kids. Your money combined goes so much further and you can afford to get extras like swimming pools, games rooms and larger living areas.
It's cheaper to eat as you cook your own food (not always a holiday for the family cook!). It also gives you flexibility for naps and chill out days. That being said, at the time of writing we are at the 4th out of 4 vacation rentals and there is definitely a post coming soon on things to watch out for when booking a private rentals….
We did see some gorgeous little hotels perched on the cliffs of Positano which I would imagine would be perfect for couples. Definitely check out the location as some of them were right at the top of the very steep hill!
Where to eat
Nerano – Casale Villarena. A second point recommending this one because it was so worth it.
Positano (Amalfi) – Chez Black. This was the place that took A Long Time and if you know anything about eating in restaurants with Things, it is that eating needs to take place FAST! Luckily their food arrived quickly so we were only dealing with Bored Things, not Bored And Hungry Things. Still, it was less than ideal. Chez Black is Trip Advisor's No 1 recommended restaurant and the food was excellent but not so much that it outweighed the wait time or the slow service.
Local pizza / pasta places – if there is anything the Italians do well it has to be pizza and pasta. Check before you sit down that pizza is offered for the meal you are eating (some don't serve it for lunch). They are also useful for takeaway in the evenings saving you cooking if you're not feeling energetic.
All in all it was the most incredible week. So much of what we did we would love to do again and so much was left not done. I can't help but think we will be back again. In the meantime we have some amazing memories from the week we had. You just can't beat hanging out and chilling out with family in the sun with good food and wine. Life is good people. Life is good.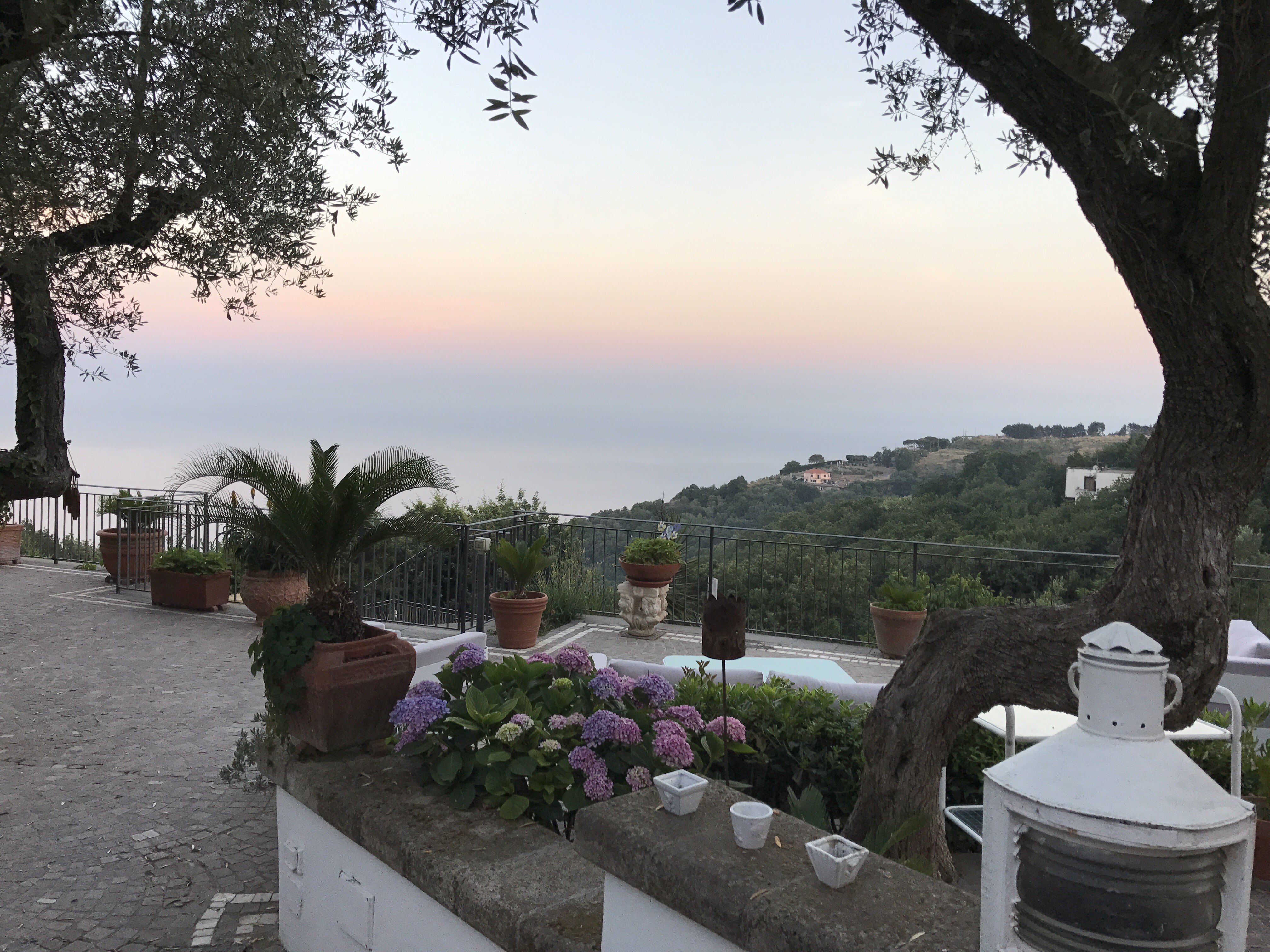 Looking for more seaside inspiration in Italy? Check out Best of Italy by the Sea With Kids or Without from Zen Baby Travel.