If you were following me on Instagram you will already know that we had the most incredible day in Rome to kick off our holiday. We just loved it and would definitely go back again.
How and when to do Rome
We went in mid June which was probably a bit too warm but that was just how our dates worked out. If we could have had the choice (we are sadly now restricted by school holidays), May or October would probably be ideal.
As we only had one full day, the only way to see everything that we wanted to see was to do a tour. I'd had a couple of recommendations but I found the most amazing tour company called Rome 4 Kids Tours via Europe 4 Kids Tours who took us around for half a day in a golf buggy. This was a win all around as the Things love going in golf buggies, it saved their legs and saved any number of arguments between tired Things and frustrated parents. Incidentally I have heard amazing things about all their tours so they are definitely worth checking out no matter what European city you are in.
Our tour guide was amazing and really made the effort to talk to the Things as we went around and made the history lesson interesting and relevant to them. Even if we had longer I think I would be tempted to do a couple of tours with these guys. Having a tour guide makes it much more interesting and interactive for everyone. That said, with more time, we would also have attempted much less per day so as to do each place properly. That would have allowed us to also spend some of our time doing more kid focused things.
Top 6 things to see
1. Coliseum
We had breakfast outside the coliseum before heading in for an hour to look around. I just love going to places with so much history, imagining how things were all those years ago. Generally, the Things were really interested and cooperative…right up until the end when we ended up with a photo including a screaming child while the other one sat in Time Out. Classic. I still recommend going 😂! Best time to go is first thing in the morning.
2. Pantheon
Wow wow wow – another amazing building with so much history. It's amazing that this place is still standing after so many years let alone with everything inside still intact.
3. Trevi Fountain
I was desperate to see the Trevi Fountain and it didn't disappoint. We were glad to get the Things a delicious gelato in the square afterwards to keep their spirits and energy up. Winning!
4. Spanish Steps
Beautiful steps with a fountain at the bottom (the Things love a good fountain!) with a place to get a cool drink.
5. Vatican Museums and the Sistine Chapel
You can't really do Rome without going to the Vatican can you?!! Security is tight and it's a pretty long walk through the museums to the Chapel (and we didn't even do all of it!). I found the volume of people (including about a million tour groups) quite intimidating particularly with Things Who Wouldn't Do What They Were Told. It's totally spectacular though and worth a look even if you only spend 120 seconds in the Sistine Chapel once you get there! We went in the afternoon but my in-laws went in the morning and said it was a bit less crowded although not much.
6. St Mark's Square and St Peter's Basilica
An absolutely stunning square. We didn't make it inside St Peter's Basilica as the queue was enormous and it was the end of a long day. I was disappointed but it just wasn't worth pushing the Things any further. A good excuse to come back!
Where and what to eat
I meant to research the best places to eat but with such little time it wasn't feasible anyway. There are a million lovely places to eat: gorgeous cafes and restaurants that line the streets of central Rome offering delicious Roman pizza, fresh pasta dishes, cheap wine and beer (a bonus coming from the Middle East!) and a thousand flavored gelatos to choose from.
Where to stay
We found a lovely little Airbnb near Navona Square. I think in terms of value for money it was the best option for us, plus it gave us the extra room and flexibility with a kitchen and living area that you simply don't get with a hotel. Staying in the city centre definitely saved us time and money travelling in and out.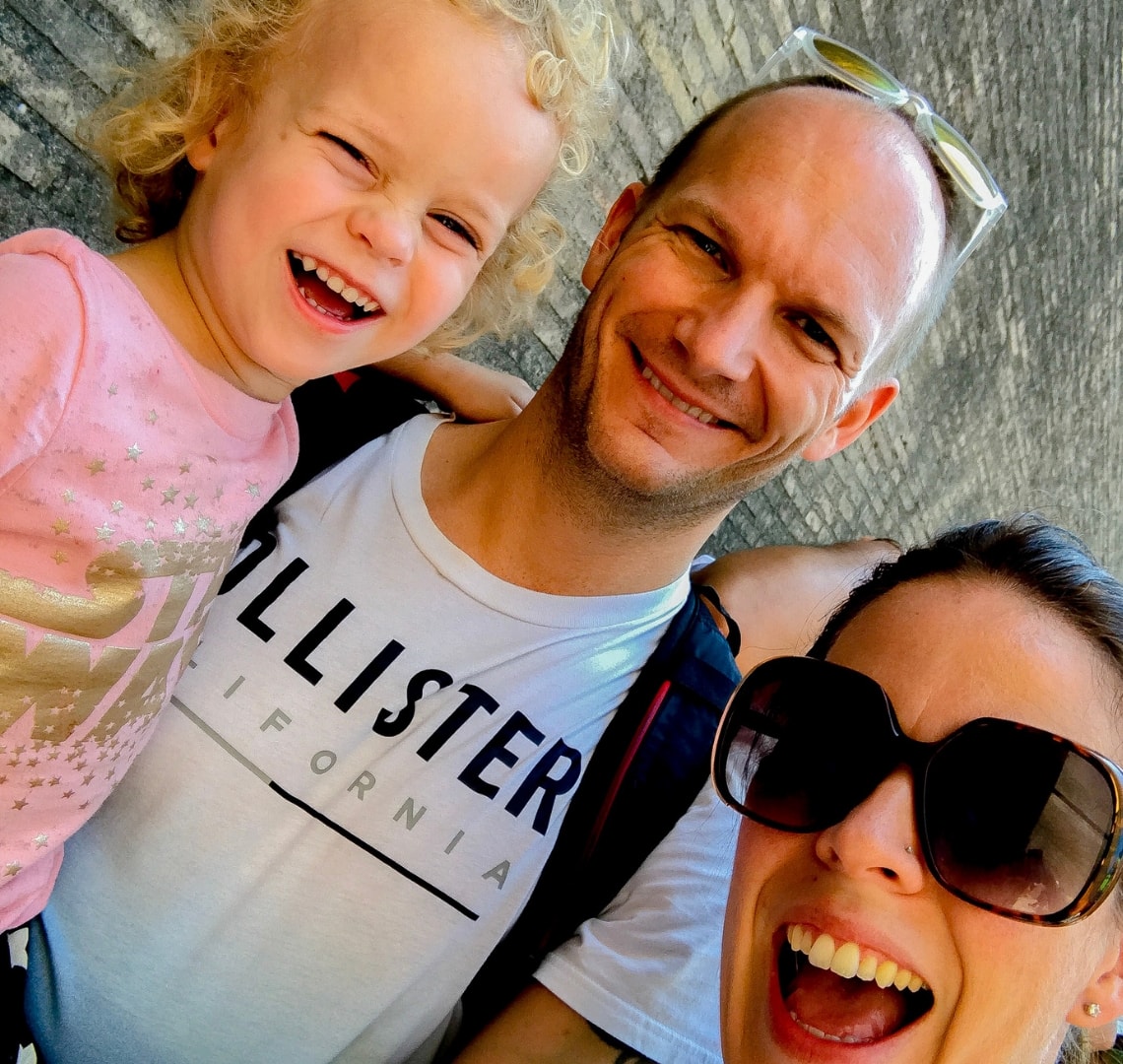 Got a bit more time? The Wanderlust Crew has a few additional ideas for you.