The third in my series on responsible tourism, this post is all about travel, transport, accommodation, and lodging. This series has been on my mind for a long time: our trip to Koh Phi Phi some years ago had a profound impact on me and dramatically changed how we have travelled since. I've wanted to include something on here ever since that trip and now, finally, here it is.
As we have travelled more and more extensively, How to travel responsibly has become something that has grown and grown in value to us. The more we have seen, the more we have realised the importance of travelling responsibly and the many ways we can do it. Sometimes, though, it can feel overwhelming – how can one family make any difference in the grand scheme of things? The answer is, of course, there are loads of things that everyone can do. In this post, I asked some other bloggers to share their best tips for responsible tourism as we can make an impact through transporation and accommodation.
For more tips on responsible tourism, check our my other posts on this topic:
Responsible travel – responsible tourism
Travel and transportation
I've split this post into two sections. The first is all about travel and transportation and how we can all do our part to reduce our carbon footprint when we travel.
Stay local
First up is Ashlee from The Happiness Function. She's an advocate for staying local and avoiding flights altogether. If the pandemic taught us anything, it's how to appreciate what's in our own backyard!
There's no need to fly halfway around the world to see amazing sights – you can find plenty of interesting places right in your own backyard.
Traveling locally and close to home is a great way to travel responsibly and afford to travel more. You can reduce your carbon footprint and save money on travel expenses. You can have more time to explore and avoid the hassles of long-distance travel. You can take more trips by not using all your vacation time on one or two trips a year. Globetrotting isn't the only way to have epic travel experiences!
Local travel allows you to support the communities and businesses in your area to help the economy thrive. Check out state parks, national parks, museums, trails, restaurants, and other unique activities. Explore and have new experiences without putting too much strain on the environment – or your pocketbook. Take time to experience the different cultures and things to do close to where you live.
Traveling locally can be a lot of fun! There are plenty of great things to see and do right in your own backyard. So, get out there and explore! There's a lot to see just around the corner.
Avoid internal flights
We're all aware of the environmental impact that flying has and Samantha from Intentional Detours has some great ideas for avoiding internal flights. The bonus, as she points out, is that this sort of travel also leads to some incredible travel experiences.
One of the best ways to travel responsibly is to avoid internal flights! Most travelers will have to take a long-haul flight to a far-off destination, and that's to be expected. But once you arrive-let your airline miles stop there.
By using local transport like buses, trains and other shared vehicles, you're traveling more sustainably. Not paying for jet fuel to be introduced into remote areas is always a good thing, too.
Using local transport not only puts money into peoples' pockets instead of airlines, but it also leads to some incredible travel experiences. From the mountains of Hunza Valley in Pakistan to the cycling trails of the Netherlands, traveling the local way allows you to meet people and really get a feel for the local culture. Taking a sleeper train will allow you to talk to fellow passengers, and maybe even meet a fellow traveler or two.
Such things are far less likely to happen if you're constantly hopping on flights and missing everything in between. Overland travel gives you the chance to see landscapes change right before your eyes, and is a true travel accomplishment.
If you really want to take this to a next level, try avoiding flights in between countries when possible. Land border crossings are always more interesting than airports!
Take fewer bags
Whatever your mode of transport, Delilah from Our Travel Mix suggests bringing fewer bags to reduce your carbon footprint. She has lots of ideas on how you can do this and, of course, notes that you can pay to offset your carbon emissions as well.
Almost everything you do when you travel has an impact on the world and reducing the weight you carry can have instant reductions on your carbon footprint.
Your baggage always takes up space and weight when travelling. Whether you need a bigger car for all your bags or you're checking in an additional bag when flying, there's an environmental cost.
Of course, paying to offset your carbon emissions is always a recommended option, but every bit helps so reducing the amount of things or bags you bring on your trips will always help the world whilst lifting some of the weight off your conscience.
Instead of bringing a checked in bag, consider sharing a bag with another traveller or opting for carry-on only to reduce your luggage. You'd be surprised how much you can fit in one bag when you follow the right packing tips for travel such as rolling clothes or using packing cubes.
On top of the carbon emissions of transporting luggage, having extra space in your bags encourages overpacking which in itself can also lead to wasteful spending and overconsumption, especially of relatively non-renewable products.
Having fewer unnecessary items when you travel can also be liberating. It can enable you to travel more naturally without the need to work around the bags you're bringing. You'll be more willing to explore a city on foot when everything fits in a backpack than a large suitcase. You'll experience a different side of your destination, feel healthier and reduce emissions all at the same time.
Use public transportation
Once you get to a place, Mayuri from ToSomePlaceNew recommends using public transport to get around instead of a car. This is another great way to reduce your footprint while also enhancing your travel experience.
As the world becomes more and more connected, it's important to think about how our actions impact the planet. When traveling, one of the best ways to be eco-friendly is to use public transportation.
Public transportation is not only good for the environment, but it can also be a great way to meet new people and see new sights. When using public transportation, be sure to research the best routes and plan your trip in advance.
Whenever possible, walk or ride a bike to your local public transportation stop. Not only will this help reduce your carbon footprint, but it will also give you some exercise! Once you're on the bus or train, take advantage of the time to relax and people watch. You never know who you might meet or what interesting things you'll see.
Most importantly, remember to be respectful of other passengers and the property of the public transportation system. By being a responsible user, you'll help ensure that everyone can enjoy using public transportation for years to come.
So the next time you're planning a trip, consider using public transportation instead of traveling independently by renting a car. It's good for the planet and it can be a great way to see new places and meet new people. Travel responsibly and have fun!
Travel by train
Lisa from Dazzling Wealth loves travelling by train and she can't say enough about how much better it is for the environment than other methods of transportation.
Are you in search of a green way of traveling? Then I have an answer for you! Traveling by train is a great way to travel responsibly and reduce your carbon footprint.
Traveling by train is a growing trend. More and more people want to give back to this beautiful planet, and they choose to do it by skipping airplanes and taking trains instead. That's because aside from walking or biking, taking the train is the most environmentally friendly option, as trains emit between 66 and 75 percent less carbon than cars and airplanes.
In the last few years, traveling by train through Europe is more popular than ever. You can just book a train to a particular destination, or you can choose to travel through more destinations in Europe, using the Interrail/Eurahttps://www.eurail.com/enil pass.
I went Interrailing once, and I must say, it was a wonderful experience. Not only is it comfortable traveling by train, but it's a great way to explore the countries as well. Plus, you'll be able to sleep at night, knowing that you are doing the right thing by taking the train.
In other continents, train travel is possible, it completely depends on where you're traveling to.
And how about the cost? Well, great news, European train tickets are in most cases cheaper than plane tickets. So this green way of traveling won't cost you any extra penny. And children can travel for free (ages are different per company). How great is that?
Visit EcoPassenger to compare the energy consumption, CO2 emissions, and other environmental impacts for planes, cars, and trains in passenger transport.
And take a look at Interrail (for Europeans) or Eurail (for non-Europeans), for your next train journey!
Cycle
While most of us are familiar with the concept of reducing our carbon footprint by flying less, Alya of Stingy Nomads says we can go even further and change out hire cars for bicycles – keeping fit and saving the environment all in once go!
Long-distance walking or cycling through a region or a country is a great alternative to a road trip. It requires more time and thorough planning but it's well worth the effort. Walking or cycling as opposed to using motorized vehicles has many benefits for travellers, the eco-system, and the local communities. First of all, it's eco-friendly. No carbon footprint from vehicles. The impact is even greater if you can start cycling or walking from your house. It's not always possible but nowadays more and more regions develop cycling routes that connect cities and towns. For example, in Europe, one can cycle or walk for thousands of kilometers following one of the Camino de Santiago routes. The routes start in different places across Europe and end in Santiago de Compostela in the north of Spain. Walking or cycling one of the Camino routes is suitable for anybody regardless of their level of fitness. Budget accommodation and good infrastructure make the Camino de Santiago one of the best routes for long-distance walking or cycling.
Cycling or walking as a way of alternative slow travel has its benefits for local communities outside of popular tourist destinations. It brings tourists to off-the-beaten-path areas and helps to redistribute profit from tourism by helping small businesses run by locals. Travellers benefit from getting to learn about a country/region and the life of people outside the tourist bubble.
Walking or cycling has health benefits. It promotes a healthy lifestyle and helps to overcome anxiety. It's a great way of bonding for families that don't get to spend a lot of time together.
Places to stay
The second section of this post is all about staying in places. Whether that's the accommodation you choose or how long you spend there, there are some great tips in here.
Stay longer at popular day trip destinations
Alyse The Invisible Tourist recommends a much slower form of travel. Rather than ticking places off, or collecting stamps in your passport, consider staying longer in each place you visit. This helps you get to know the area much better and also means that you can see it in its quieter hours when the day-trippers have all gone back home.
Instead of a whirlwind day trip to a popular destination, have you ever considered staying a few nights there? While it may sound counter-intuitive at first, skipping day trips to locations affected by overcrowding is one of the effective overtourism solutions. But how does staying longer not cause more issues, exactly?
It's no secret that prior to the events of 2020, popular attractions were overwhelmed across the globe. Crowded streets became difficult for tourists and locals to navigate in cities such as Dubrovnik, Barcelona, Kyoto, and many more. It was as though locals would breathe a collective sigh of relief once the day-trippers returned to their accommodation outside the city as the sun began to dip beneath the horizon each evening.
Staying longer in overcrowded cities allows tourists the chance to visit popular spots during off-peak times. Once day-trippers have left, you're suddenly able to see more of the city's true personality without the crowds rather than a superficial one curated for tourists visiting briefly.
Enjoying popular attractions after day-trippers have left or before they arrive helps dilute heavy tourist footprints on the city, allowing visitors still see it whilst minimising any negative impacts on locals and their way of life. It's a win-win for everyone!
Avoid all-inclusive hotels
Karen from Mini Travellers recommends avoiding all-inclusives for your choice of accommodation. There are many issues around staying in large chain and resort style hotels and she mentions all of them. For me, avoiding this sort of accommodation also increases your chances of having a more memorable and (dare I say it because I hate this word) authentic experience.
Avoiding all-Inclusive hotels is recommended when trying to ensure that you are travelling responsibly. While the local community can sometimes benefit from being employed in large all inclusive hotels this is not always the case. Many hotels choose to employ staff that they perceive to more easily 'fit the brand' of the hotel chain, speak multiple languages, have an expert knowledge of customer service and have a lot of experience. In order to do this, many hotel chains bring staff in from elsewhere, leaving the locals to find jobs elsewhere.
The increase in the number of these large all inclusive hotels across the globe means that in many areas local businesses do not survive. With their all inclusive packages, holiday makers are encouraged not to leave the hotel grounds and to eat and drink in the hotel for the full time.
Whilst this often leads to cost savings for the hotel customer, if the holiday makers don't leave the hotel then they don't spend their money in the local community. The local family run restaurant has to close because it doesn't get any customers, the local taxi driver isn't booked because drinks by the pool are easier and free. The local shops will also have to close down one by one because if you've not wandered out for you dinner you haven't bought the trinkets and post cards you might once have done.
Choose a farm stay
Annabel from Smudged Postcard has a great way for you to avoid that all-inclusive hotel and she recommends choosing a farm stay. I love her perspective on the accommodation style as well as the opportunity to make connections with local people that you might otherwise miss.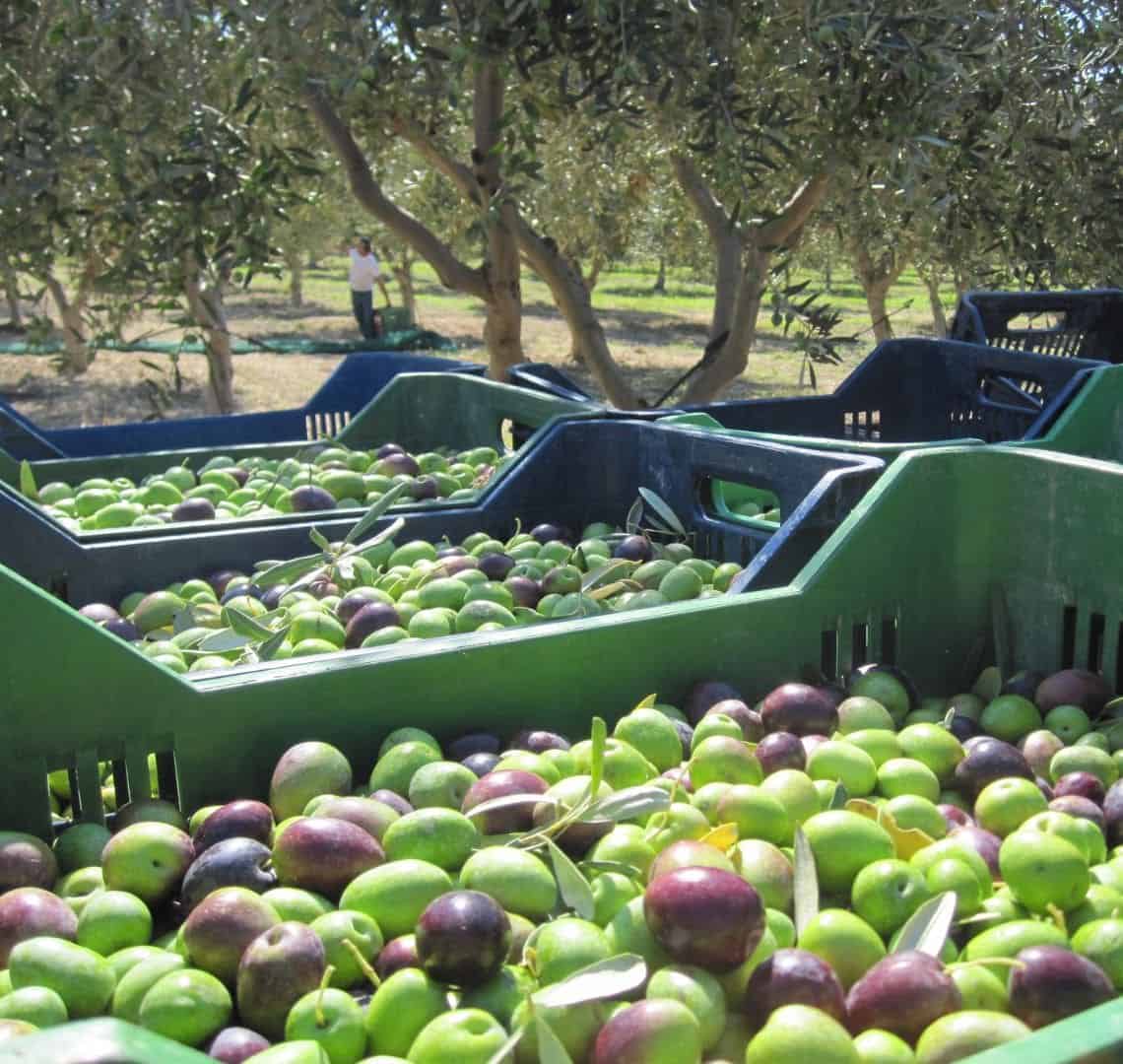 A great way for families to enjoy their host country is to stay on a farm instead of in a traditional hotel or resort. Farm stays can be found all over the world but certain countries do them better than others. Italy farm stays are particularly well established.
Farm stays usually have small amounts of accommodation to offer their guests – perhaps in a converted stable or a room in the farmhouse. This is ideal for tourists wishing to avoid the impact of large scale developments. Food served at a farm stay is often produced on-site or close by which is both better for environment and usually better quality. Staff are often extended family or local workers, providing important local employment. Hospitality – along with the cuisine – tends to be more authentic too.
Farm stays are brilliant for families as they offer plenty of space for children to run around and explore. They are usually informal in style and there's often the possibility of self-catering so families can buy local food from markets and shops – thus helping the local economy. The rural nature of farm stays means that visitors will see a different area of the country they are visiting – away from the obvious tourist destinations.
Choose green accommodation
Another option is to choose eco, or green accommodation. (Beware of greenwashing though!) Anthony from Green Mochila tells us how.
After so many efforts from your side, it would be a shame if your accommodation –which usually represents a considerable part of your travel budget– ruined it all. As a zero-waste traveller, it's important that you support places and companies that reflect your mindset, right?
So before choosing the first so-called 'eco-hotel' that pops up on your Google search, you must ensure that it's not merely greenwashing. Nowadays unfortunately, many brands call themselves 'green' only out of a marketing strategy.
But some signs are here to guide you. First of all, search their website and public reviews for concrete examples of their sustainability, in the shape of definite actions. Maybe they commit to avoiding plastic wrappers, using only class A energy-efficient appliances, saving and reusing water by not washing the sheets or towels every single day, etc.
Moreover, several types of eco-labels are awarded to hotels and campsites that enforce environmentally-friendly measures. If your candidate has one of those, it's a definitive sign.
Finally, if you really want to make sure, feel free to write to them and ask them directly. For example, do they use ecological cleaning products or avoid disposable objects? As a customer, it's your right to know. In case their answer is evasive or unclear, better stay away.
What about you?
What about you Wanderlusters? Do you have any tips for ways we can choose accommodation and transport more responsibly?
For more tips on responsible tourism, check our my other posts on this topic:
Responsible travel – responsible tourism