I'll begin this post by saying that travelling in India with kids is by no means an easy ride. Travelling in Kerala with kids is, I'm told, the easiest and most civilised area in India to go to. We did not find Kerala easy going and, unless you're planning to go to one resort there and then go home, I'd suggest that this isn't the best place for nervous or anxious travellers. That being said, with the right attitude and a bit of planning, there's no reason why travelling in Kerala with kids shouldn't be on your buckets list. And I'm here to share the ultimate 10 day itinerary in Kerala with kids.
Now, if you're just starting to look at ideas for your trip to Kerala, you're in the right place. If you're in the more intricate stages of planning your trip then head over to my all encompassing post: Everything you need to know about travelling to Kerala with kids.
Day 1: Trivandrum to Kovalam
Drive time: 30-45 mins
Arrange to fly into Trivandrum and transfer to your hotel in Kovalam. If you're arriving in the early hours of the morning, I'd thoroughly recommend booking the hotel for the night before just so you have somewhere to go. This Kerala itinerary is going to get busy so take an easy day for yourselves before the real sightseeing starts: rest at your hotel and explore the grounds and facilities.
Don't stay there all day though – there's too much to see! Go to the beach at sunset and then have dinner either down at the beach or back in your hotel.
Day 2: Kovalam
Here's where your 10 day Kerala itinerary really begins. There's an incredible amount to do in Kovalam alone (I know people who just went to Kovalam for 10 days and were busy!). Head to Kovalam Lighthouse to climb it before checking out a few more beaches near Kovalam such as Lighthouse Beach, Hawa Beach, etc. Stop for lunch at one of the many restaurants lining the coastline. In the afternoon choose from activities such as Napier Museum, Kowdiar Palace and Zoological Park. In the evening enjoy the people watching and al fresco dining on one of the other beaches such as Samudra beach.
Day 3: Kovalam
One of our favourite days on our whole trip, head to Karamana River where you can pay someone to sail up and down the river with you. They can take you to another beach up river and there are lunch options on floating restaurants.
In the afternoon, if you have time, go to Neyyar Dam, Vellayani Lake, and / or Kovalam Fish Market.

Day 4: Kovalam to Alleppey backwaters
Drive time: 4-5 hours
Probably the most well known of Kerala's attractions, this is a complete departure from the busy roads, hectic beach hawkers and general sightseeing itinerary.
There's nothing that will make you stop quite like floating up and down the Alleppey Backwaters… with kids maybe not so much! Still, we were glad we booked the experience as we enjoyed the surroundings – from houses on the banks to more open stretches of water – and waved at passing boats. When that got boring we dipped into the activities we had brought for the children and read books, played games and talked. In the afternoon we visited a fish market where we could buy fresh ingredients for our dinner that evening.
Day 5: Alleppey to Kumarakom
Drive time: 1.5 hours
After a leisurely breakfast you'll get taken back to the dock where you started.
From there, it's a relatively short drive to Kumarakom compared to the other drives. Once there you can visit the Bird Sanctuary or explore some Tribal villages.

Day 6: Kumarakom
Kumarakom is most famed for it's Ayurvedic treatments so be sure to indulge in some relaxation and pampering during your stay. You can also do more sightseeing in local villages or enjoy some pool time at the hotel.
Day 7: Kumarakom to Munnar
Drive time: 4-5 hours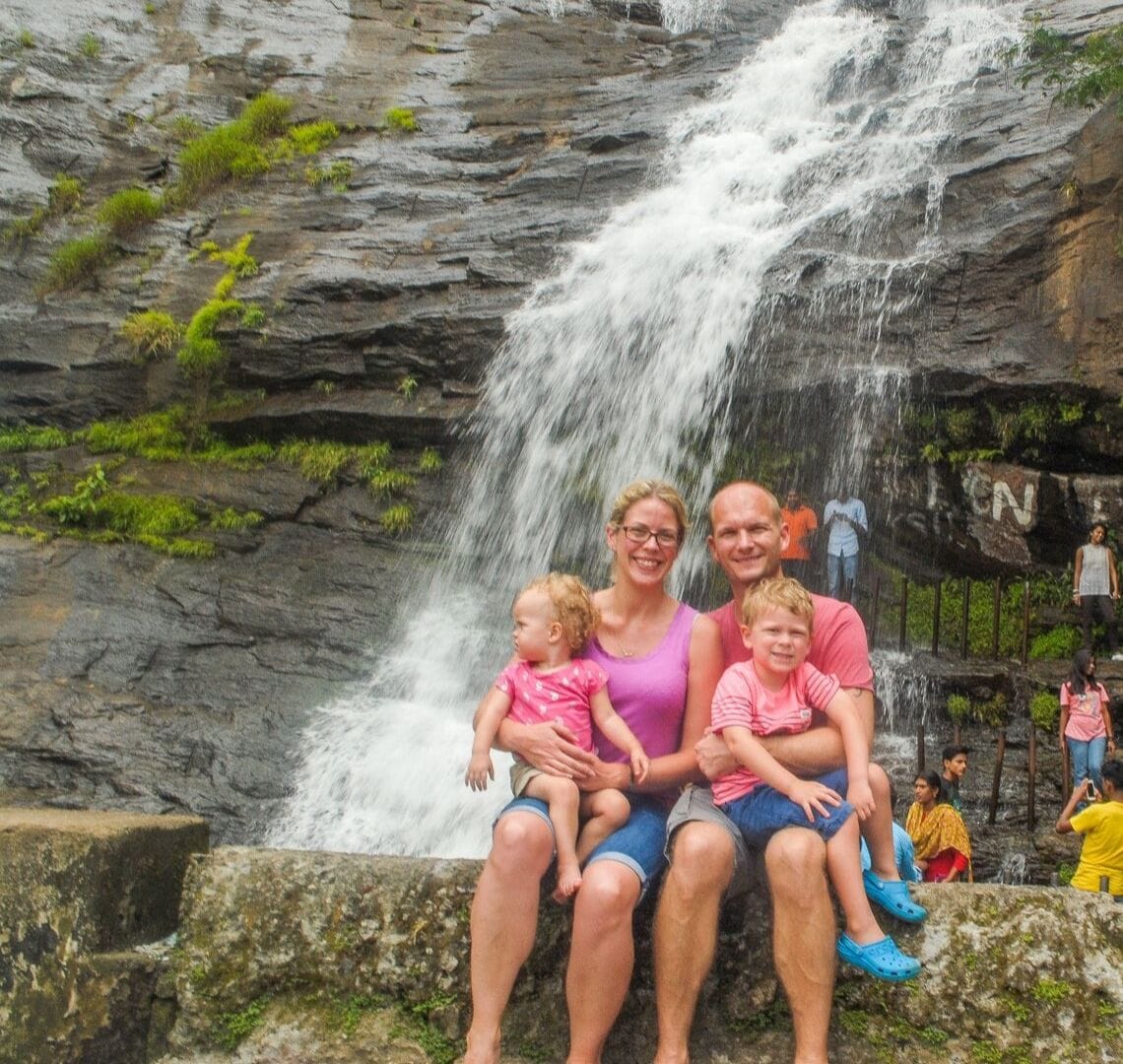 It's a long drive this time, Wanderlusters, particularly if you have small Things. There's plenty of gorgeous surroundings to look as you go along so at least the grown ups will be entertained! To break up the journey we made plenty of stops to admire beautiful streams and water falls. You can also stop at a rubber plantation to learn more about its production.

Day 8: Munnar
Drive time: varies depending on itinerary
I've included a comment about drive times here because we found we were in the car a lot for this part of the trip. It's full on but if you want to you can see Mattupetty Lake & Dam, Echo Point and Kundale Lake Blossom Garden. All of the sights in of themselves were lovely to go to but it does make for a particularly intense day of driving particularly when you had a day of it the day before and another day coming the next day.
Day 9: Munnar to Cochin / Kochi
On your way to Cochin (also known as Kochi), visit Rajamalai / Eravikulam Wildlife Sanctuary where you can see a rare mountain goat called a Nilgiry Thar. Ecologically this is a particularly significant area. Time your trip so that you don't have to wait too long for the bus to take you up and back. We also stopped at a spice plantation for a walk around and a little shopping as well as a tea plantation which the whole family enjoyed (beyond my expectations!)

Day 10: Cochin / Kochi
Cochin / Kochi has it's fair share of history and it is worth spending a day or two here on your way out of the country. There's plenty to see: Vasco de Gama square, St.Francis Church (the oldest European church in India), the Dutch Palace, the Jewish Synagogue and the Spices Auction Rooms to name but a few.
But it is the ancient cantilevered Chinese Fishing nets that draw the tourists – they're still functioning nan used daily by local fishing men.

If you're still looking for something to do, the city has quite a few malls with areas for entertaining the kids. They also have a wide array of jewellery shops if you're in the market for something new.
Day 11: Depart
Depending on your flight time you may or may not have an early start. Or you could count this as a bonus day on your itinerary.
10 Day Kerala Itinerary Adjustments
In black and white it's easy to think that this isn't a busy itinerary but it really is. There's a lot of driving involved even on the 'off' days and if you're travelling with little kids it can be quite intense. Consider spending more days in fewer locations. It's hard to choose what I would cut out but it would probably be either Kumarakom (had the least amount to do) or Munnar (furthest out of the way). For more ideas of things to do in Kerala, head over to Kerala Tourism.