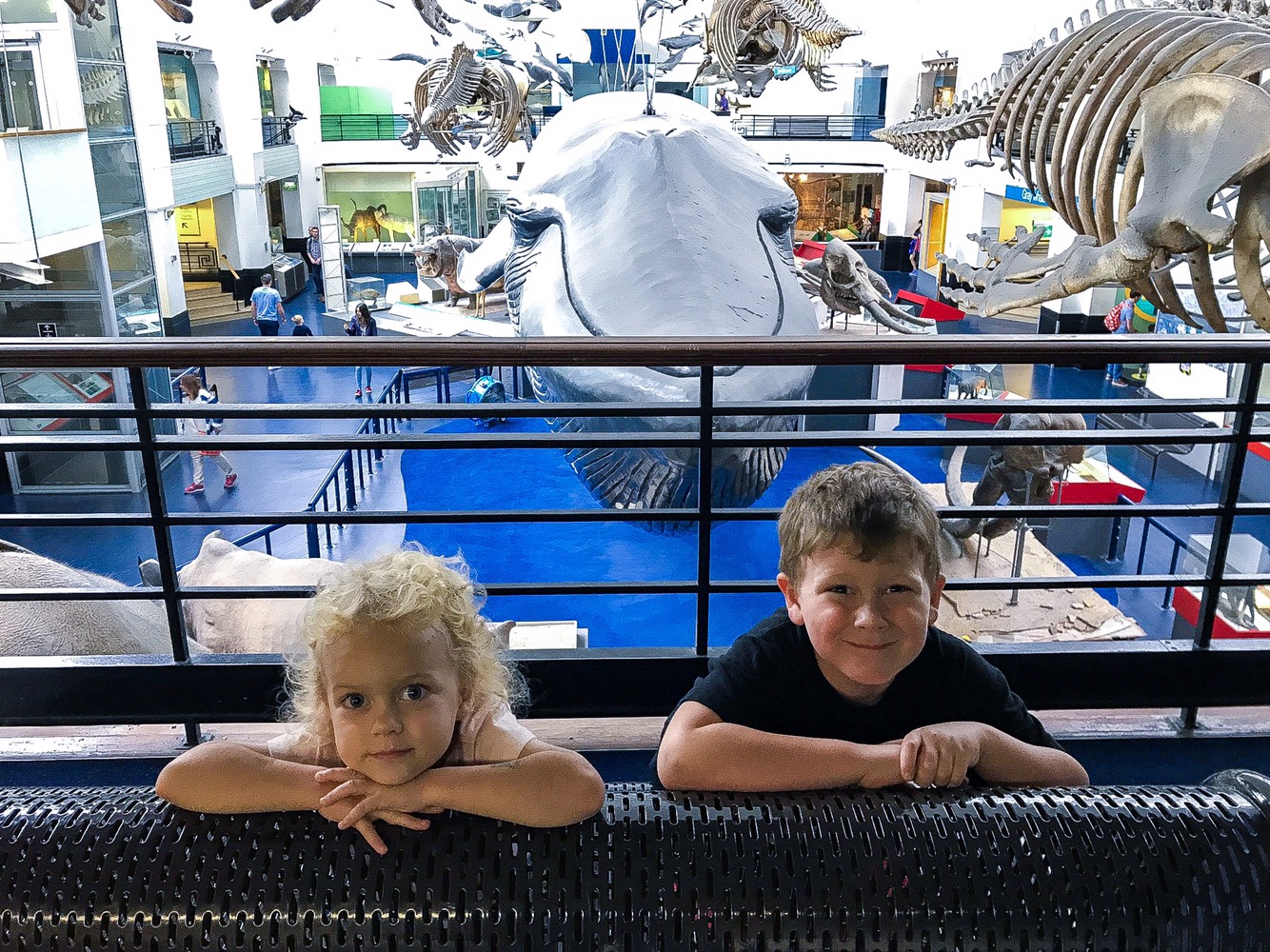 Going "home"
What's a family to do when visiting the town they left for expat adventures? Its a funny experience taking your kids "home" when home for them is now the place you left. The place you are going on holiday is just that. A holiday destination! There are so many reasons why I love going back to the UK and one day I would love to do a UK road trip. We used to find ourselves with a jam-packed schedule when we went home. As all the children are getting older, this time we found ourselves with only weekends and evenings booked (and they were still full to the brim!). The daytimes were pretty free leaving us able to show the kids around the city we used to call home. We weren't there for long enough to do everything on our list but after some planning before we went, I came up with my top 9:
9 tourist attractions in London for little kids
1. London Eye
I was really looking forward to take the Things on the London Eye. We had been on it before but not for years and it's a great way to see the best sites in London. The Things were super excited to go on it! They spent the full 30 minutes looking at the different views, checking if we were at the top yet and (classic behaviour from my Things) playing with the iPad style guides. This is a good activity for kids of any age really – you can carry babies, younger kids get a great view of the city, older kids can start figuring out where landmarks are. Its not cheap with prices starting at £23 but it is worth it.
2. The South Bank
I just love the South Bank! There's always so much going on: street performers (the Things were mesmerised!); splash fountains; a variety of restaurants… You can walk one way towards the Eye and the Aquarium or the other way towards the Tate Modern and The Globe. Every time we go there's a different feature for kids. Once it was slides, this time it was crazy benches. They really do have something for everyone!
3. Hampton Court Palace
After meeting a family friend in Kingston we found ourselves wondering what we could do with the Things. She suggested Hampton Court Palace. She said they have an awesome maze (which we knew) AND that they have recently opened a new playground.
Well we didn't even have time to go to the maze because the Magic Garden, as it is called, was so incredible! It's an enclosed space with friendly people on the gate so very safe for Things who run off / get lost. There are slides, splash fountains, a dragon to climb on, a sandpit with a river, an AstroTurf area for sitting / rolling down the hills… the Things were happy as clams for nearly 2 hours and only stopped because they were hungry!
You can take picnics or buy food from the cafe or there's another cafe in the grounds. With older kids there's loads going on inside the palace but we agreed out Things were a bit too young to waste the entry fees on this time.
4. Aquarium
Now London Aquarium is absolutely amazing in my opinion but it has a few "buts":
The first was the extortionate cost: For 2 adults (Mr Wanderlust and Granny Wanderlust) + 2 children it was £88 on the day! To book online was actually more expensive… I think… It was hard to tell with the rather user unfriendly website.
The other drawback was that Thing 1 wasn't particularly interested in looking at the fish. I thought he'd find it really cool so that was disappointing. Also, Thing 2 was quite scared by the dark rooms and the sharks. They did say seeing penguins was cool but I think if I'd been there I probably wouldn't have liked that either. I've mentioned before I'm not a massive fan of seeing wild animals in captivity.
5. Museums
There are so many museums in London including a huge range that are great for kids. I still can't believe that museums are free there!
Visit London has a pretty comprehensive list of all the kid-friendly museums. I wish we'd had time to go to the London Transport Museum but we decided not to over extend ourselves. Mr Wanderlust took them to the Natural History Museum and I took them to the Science Museum. We had varying degrees of success.
I think the Science Museum is great for the 1.5 – 4 age range and for older kids – maybe 7 and older. It is lacking a bit for that middle age range. Thing 1 enjoyed the exhibit for younger kids but his interest waned more quickly than we would have liked. The NHM is another museum which I think might be amazing for slightly older kids but was a bit lost on my 3 and 5 year olds. Still I'm glad that they had the chance to go and see the dinosaurs and the Blue Whale which is temporarily on display. I think it's one of those things that if we took them next time then they would remember the last time they went and build on those memories.
Incidentally NHM and Science Museum have just had an epic battle on Twitter which you can read about here.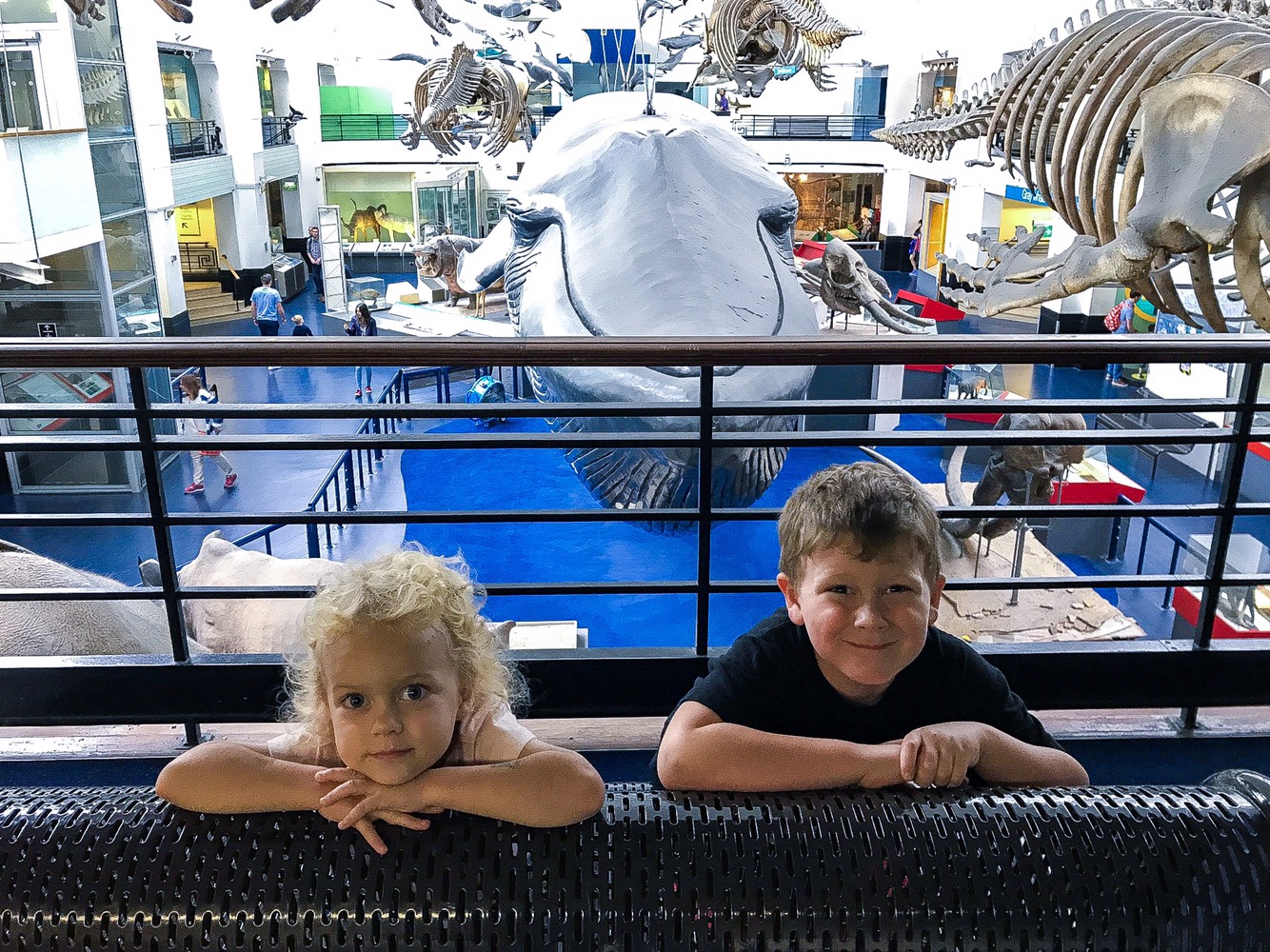 6. Tower of London / Tower Bridge / HMS Belfast
The Tower of London and Tower Bridge are two of the most iconic London landmarks there are. It would be easy enough to do both in the same day. I think our kids would have enjoyed the stories and history side as well as seeing the Crown Jewels but they might also have been a bit scared. As it was we didnt' have time to make it there this time.
7. River Cruise
There are 2 ways to do the River Thames – a river cruise or the river bus service.
The river cruise is more of a tourist experience and pretty fun to do if you have a spare morning / afternoon. There are a number of different companies that offer cruises which can be found by a simple search. The tour guides are very informative and all a bit different – I've been on two and learnt totally different things on each.
If you are more pressed for time but want to see the city from the water you can use the river bus to get between locations. It was a huge hit with the kids! We did this last time we were in the UK but this time we didn't get around to it and the Things were disappointed.
8. Public Transport
Carrying on from the water taxi success with the children… There's little more exciting to an expat kid who only gets driven around in a car than public transport. Buses, tubes and trains are all incredibly interesting ways to travel (apparently). With an afternoon to ourselves we even ended up riding 3 stops one way on one of the new Routemaster busses and then back again and doing the same on a London Overground just because we could! Thing 1 had been asking to do it all week and we found ourselves with a couple of unexpected hours to spare. I thought why the heck not?
On consultation with friends it seems that this is a universal winner with kids. The bonus is that it's (relatively) inexpensive and you're probably using it anyway to get from A to B.
9. Parks
There are just so so many parks in London it would be impossible to talk about them all. From famous landmark parks like Hyde Park or Regents Park to random ones tucked away near where you're staying: These are all a classic part of London life. They provide a good way to get out of the house and see some scenery. Touristy inclined parents like us might even get to see some more landmarks! Visit London (my new fave website for this post) has a list of all the parks in London as well as the best ones.
So there you have it. 8 days in London went pretty quickly. We've no fixed plans to be back until next July. We will be excited to plan some more adventures for then!
As the Things get older I find my self more and more adventurous with our activities. It is nice not to be restricted by naps and to know that they can handle a bit more activity without melting down at the end of the day. It's also fun to watch them learning things about our home country and city.
And generally it is just nice to be home.
Looking for more ideas? I loved reading these posts from The Abbottses and Go Live Young.