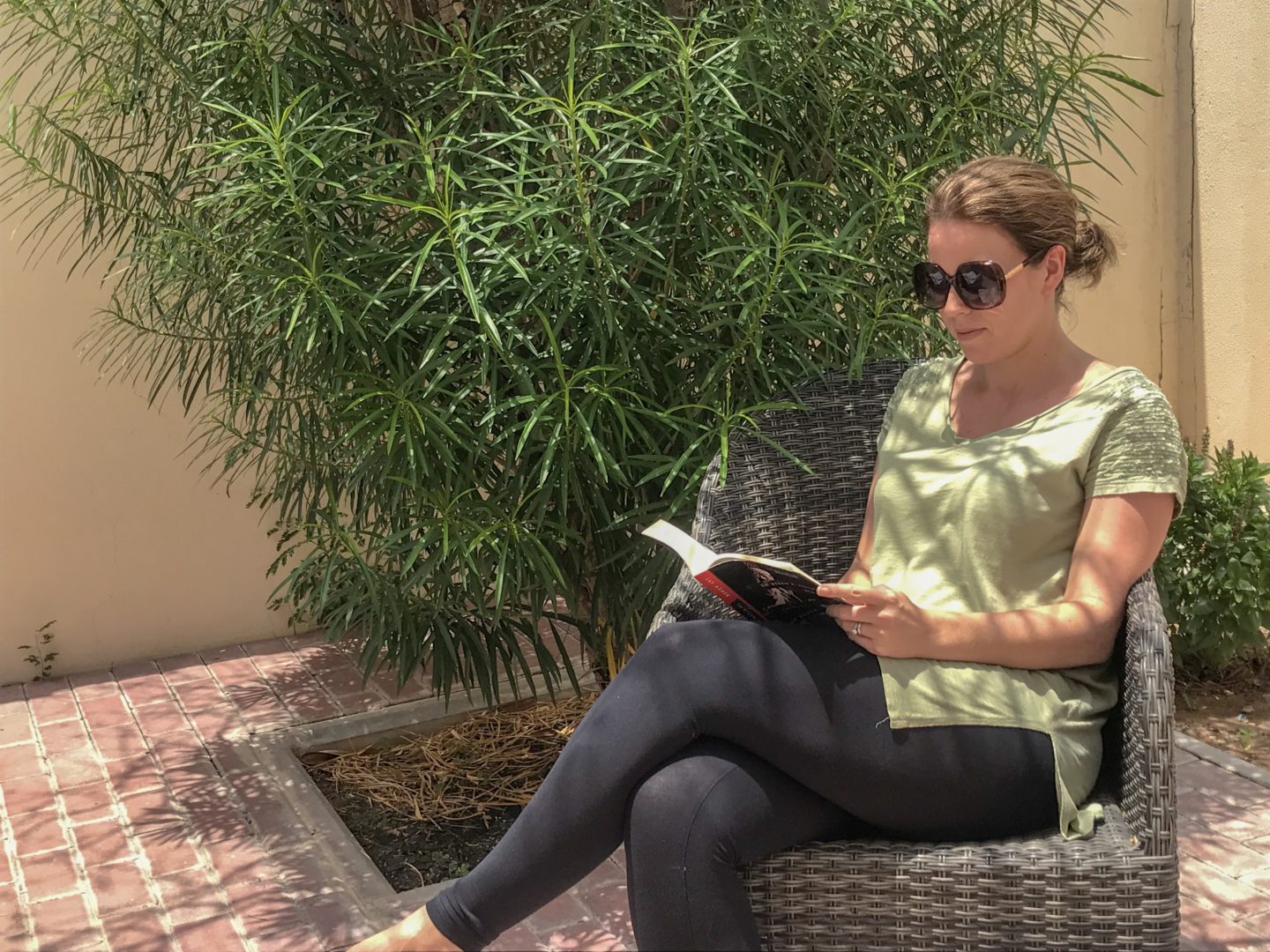 I was one of those kids that was a total bookworm. I read everything I could lay my hands on. From the back of a cereal packet to reading in church and on play dates (I know, not cool), I couldn't stop reading. Never mind summer reading – I was reading all the time!
These days, I take at least three, yes three, books on holiday every time we travel. I never read any of them. I honestly don't think I've read an entire non-parenting book since Thing 1 was born. He's SIX.
Where to find the best recommendations
I mean, Google is a wonderful resource. But sometimes a bit overwhelming. A quick search for "summer reading recommendations" reveals articles from the Washington Post, New York Times and The Guardian to name but a few. All the magazines have them.
Goldilocks
If I'm honest, some of the lists are a bit overwhelming and often look a bit too highbrow for me. When I go on holiday, I want something pretty specific for my summer reading list. It has to be easy reading. I did always prefer that but now that I have an outside chance of reading a page an a half (max) before I am interrupted to go for a swim / make a snack / wipe a bottom, it needs to be something I don't have to go a few pages back to remind myself where I left off! I'm not averse to reading trash but now that I'm not reading ANYTHNG, I'd prefer to feel like I've used the time constructively and expanded my mind a little.
So not too light and not too heavy.
I am actually Goldilocks.
Over to you
I put the question out to my Facebook followers few weeks ago. In my experience the best reads have almost always been recommended by friends so who better to ask than people who are like me?!!
WOW
You guys BLEW ME AWAY with your responses to my question on books to read this year. I'm determined to read one book on holiday this month while I'm gone and it will be listed here as suggested by you guys, my lovely readers!
Full disclosure, since I went to the trouble of finding all these books on Amazon for you, I've included affiliate links to them. This means if you decide to click through and make a purchase I will earn a small commission at no extra cost to you.
Summer reading list
A couple of last suggestions
I really got into books featured in the Richard and Judy bookclub before we left the UK in 2009. They feature books that almost always tick my boxes of interesting but not too heavy. I've yet to read a bad one that has been recommended by them – especially from the Summer Reads category.
The conversation over on my Facebook page sparked another one with a friend on her page and she found a list of books about countries all suggested by their own ambassadors. I love this idea and I'm tempted to start a book club based on this alone! You could theme it each month to match the country of the book you're reading (full disclaimer this wasn't my idea).
Maybe I should test out if I can actually read 1 book before I commit to more…
Special thanks
Thanks a million to Polly Byles, Aimee Dagger, Jamie Fuller, Whalin Harter-Leahy, Adeeba Jafri, Janie Kenney, Jenny Lilley, Ismat Mirza, Agnes Morrell, Kim Mosher and Aimee Williams for your suggestions!