You know us, Wanderlusters. We love a ski holiday and were anxiously chomping at the bit to get our kids on the slopes as soon as they were old enough. Don't get me wrong, the first couple of years were tough with epic levels of faffing, separation anxiety, and the sheer exhaustion of learning to ski. Now, though, they love it as much as we do and, in fact, are already asking when our next family ski trip will be! When we moved to Singapore, we were super excited to get our first taste of skiing on Japanese snow having heard all about it for years. And so, in January, just as Covid-19 was starting to break international headlines, we embarked on our first family ski trip in Niseko to see for ourselves what all the fuss was about. And while we were there we found 5 reasons to go family skiing in Niseko.
It was awesome
I'll write more another day on all the logistics of planning a family ski trip to Japan. For now, I wanted to share 5 reasons everyone should take their family to Niseko.
Great snow
This was a "bad" season for Niseko and we were still blown away by the snow they had there. Granted, there had been some huge dumps of snow in the two weeks before we got there and you could see, in just a few places, areas where scrubs were poking through instead of normally being buried several feet under.
Still, though, we had some incredible skiing. We even hired a guide for a couple of days to take us to the lesser-known parts of the mountain. He found us some great snow and even convinced me to ski in the trees!
Onsen
Onsen are Japan's very own hot springs. They are well worth a visit for two reasons. Firstly they are an amazing cultural experience and secondly they are a great way to soothe those aching muscles after a long day on the mountain.
Some hotels have onset onsite and will let outsiders in for a fee, others are standalone establishments. Some are completely outdoors while others have pools indoors and outdoors. There is something incredibly peaceful about sitting outside in a hot spring, looking at the slopes while the snow falls around you. I highly recommend it!
Note: it is quite rare to find family-friendly onsen since the culture is to strip off completely. It was a shame not to experience this as a full family but Thing 2 and I spent a lovely hour together bathing in the waters.
Food
The food. Oh the food.
We were in HEAVEN (although the Things were less impressed). From shabu shabu to sushi to robata grills to ramen to food trucks… We literally ate our way around Niseko and enjoyed every last mouthful.
Top tip: Niseko gets busy especially in peak season so be sure to book ahead for the more popular restaurants. If you've booked, be prompt. We walked into a restaurant one evening and were given a pre-booked table when they were 2 minutes late!
Facilities
Niseko is incredibly well-organised. We were staying in Grand Hirafu but the Things' ski school was in Hanazono. There was a regular bus that got us there quickly and efficiently every day. The equipment hire shops are very efficient and the ski schools were really impressive too.
There are a good number of restaurants dotted around the mountain adn at the bottoms of the resort slopes too. All of them have a pretty similar offering on there Japanese menus. The restaurants at the bottom tend to have some Western food too.
Kids options
The highlight of our trip had to be the kids' club and ski school at Hanazono.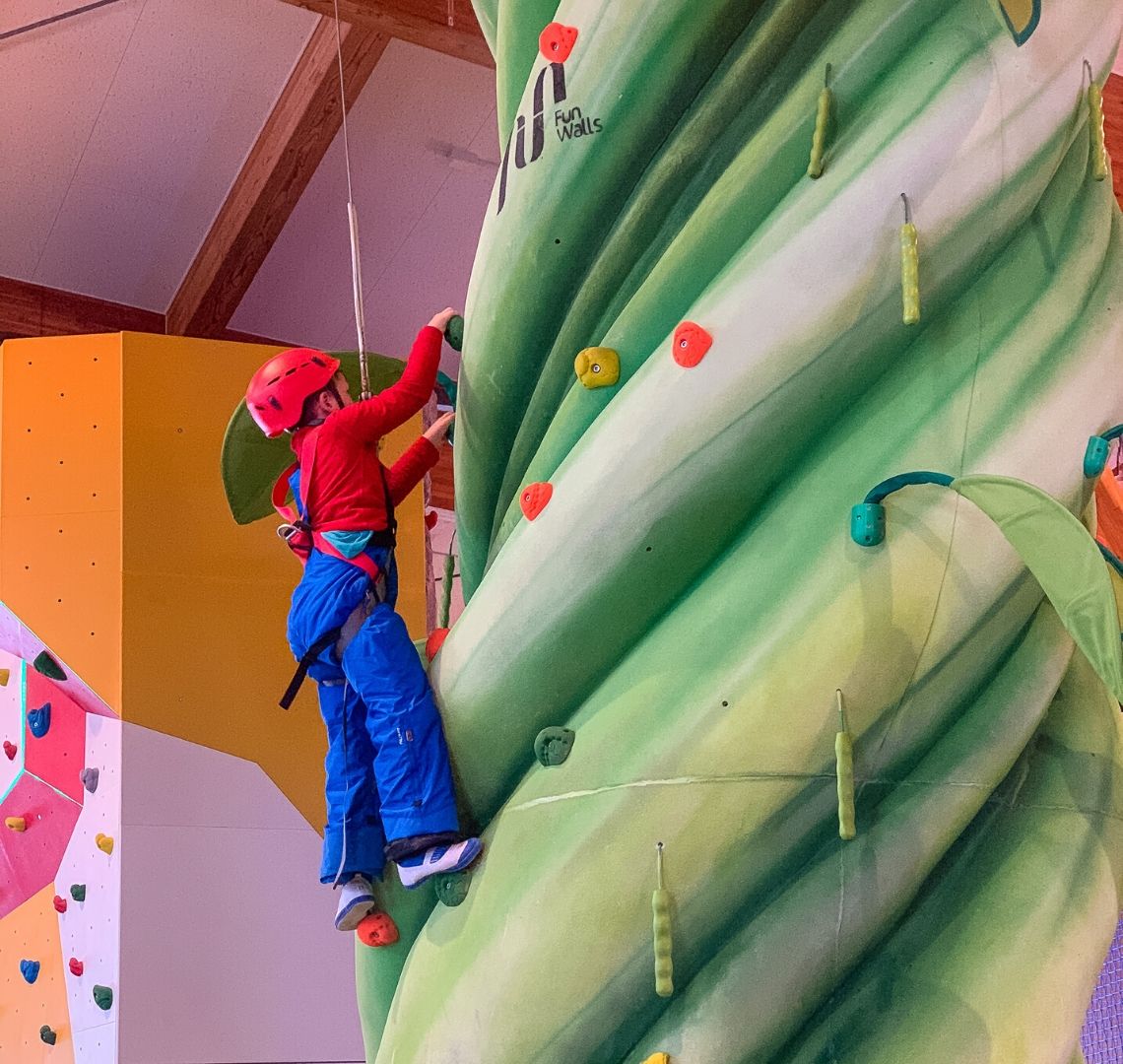 Having skied twice with the Things in France, we were more used to an arms-length type instructor. One was super grumpy and would shout at the kids for mistakes. Another told my then 3-year-old to stop crying in no uncertain terms. It was brutal. The facilities for kids were fine but one kids club seemed to favour sticking a TV on and calling it aftercare.
Niseko International Snowsports School was like the complete opposite (not an ad). The instructors were young and enthusiastic. They really encouraged the Things and clearly made an effort to get to know them properly. The icing on the cake, though, was the Galaxy of Kidz activity centre. Every afternoon, the Things had the option to ski again with the instructors or to stay inside. There, there were no fewer than 10 climbing walls, a floating adventure trail, and a net playground. A few instructors would stay with the kids and do crafts or spot them on the climbing wall. Our Things absolutely adored all their instructors and couldn't wait to get back on the slopes each morning!
I'm looking for feedback Wanderlusters…
Have you been to Niseko? Did you like it as much as we did? Can you add to my 5 reasons to go family skiing in Niseko?