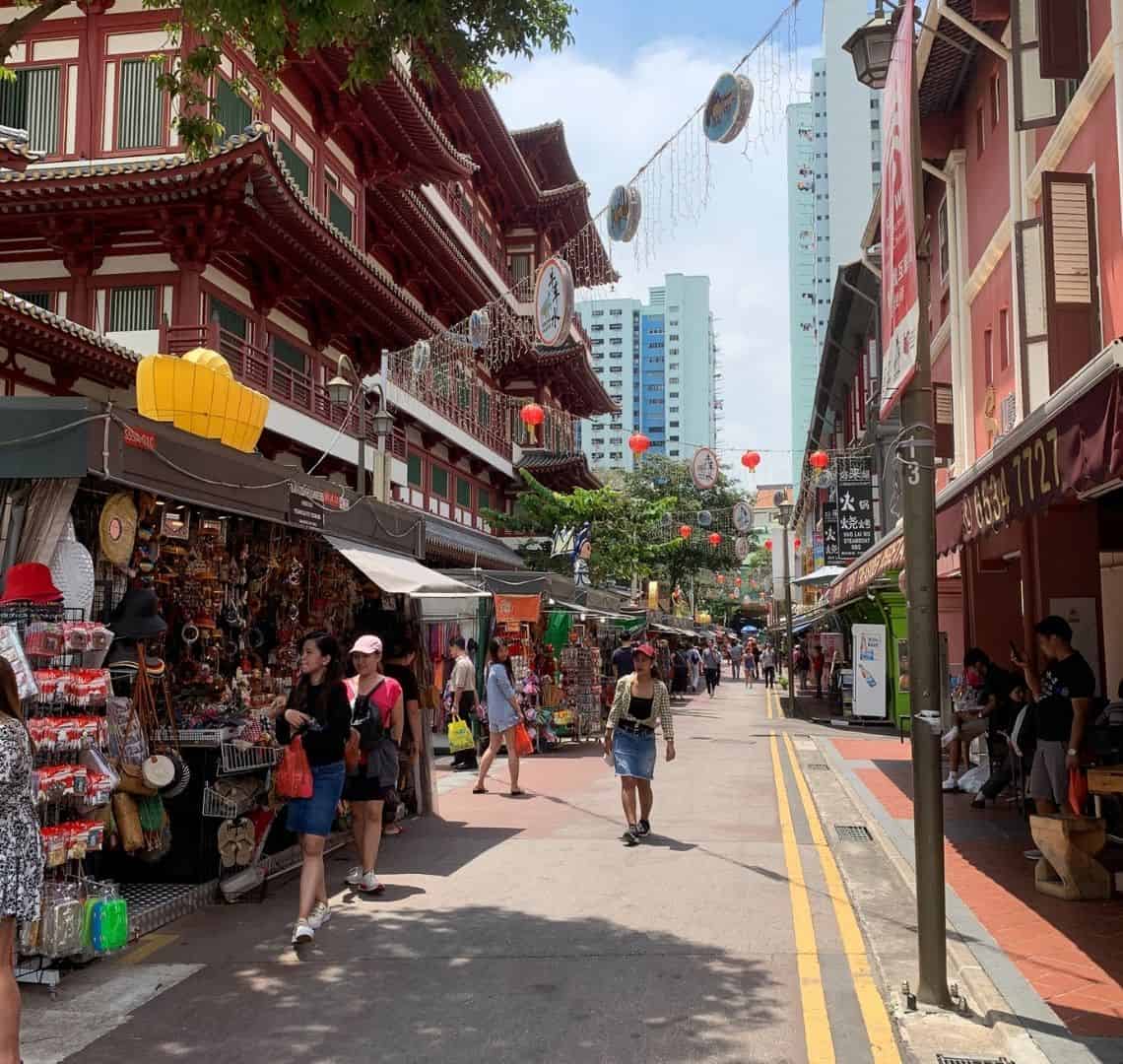 About Chinatown, Singapore
Visible only from above, the rooftops of Chinatown clearly mark the gridlines of this famous part of Singapore. Beneath the canopies, lie row upon row of traditional shop houses, the iconic narrow Southeast Asian buildings built in the 19th and 20th centuries. They would house all number of people in a single room across one or two floors above a shop on the ground floor in terrifyingly cramped conditions.
Now regarded as an integral part of Singapore's heritage, the shophouses in Chinatown were home to Hokkien, Teochew, Cantonese, Haianese, Hakka, Henghuas and Foochows people – all from the respective parts of China. The immigrants started settling in what is now known as Chinatown in the early to mid-1800's. Around 1853, the media began to refer to the area as Chinatown.
These days, the shophouses are home to shops selling all manner of tourist paraphernalia and restaurants but many of the rooms above are still residential.
Tanjong Pagar, Telok Ayer, Kreta Ayer, and Bukit Pasoh are the four main sub-districts that make up Chinatown. If you hear locals referring to these areas, Chinatown is the general vicinity that they are referring to.
What to do in Chinatown, Singapore
With a vast array of shops, restaurants, street art, temples and other places of worship, museums and much more, Chinatown Singapore is an amazing place to spend a whole day exploring!
Walking
Definitely come to Chinatown on foot. Many of the streets in the centre of the area are pedestrianised. The MRT and several busses come right to the middle of the action. There really is no need for any other mode of transport!
There are quite a few walking tour routes that you can follow to make sure that you take in all the very best of all that Chinatown has to offer!
Art
There is so much to see and do when you are in Chinatown but my favourite has to be all of the street art that there is to see. Street art that hasn't been pre-approved is illegal in Singapore so anything you see is high quality. It's all super inspiring because most of it shows an insight into Singapore's history and because the artists are so talented.
Chinatown is one of the best places to see street art in Singapore because there is so much of it in a relatively small area. Many of Yip Yew Chong's (one of Singapore's most well-known street artists) pieces can be found here. Some stretch across long stretches of wall and are beautiful story murals. Others are much smaller and you will find them just by turning the corner and there they are! It's not just Yip Yew Chong though, there are many many pieces of street art to admire including many that were commissioned in 2015 for Singapore's 50th Anniversary.
Temples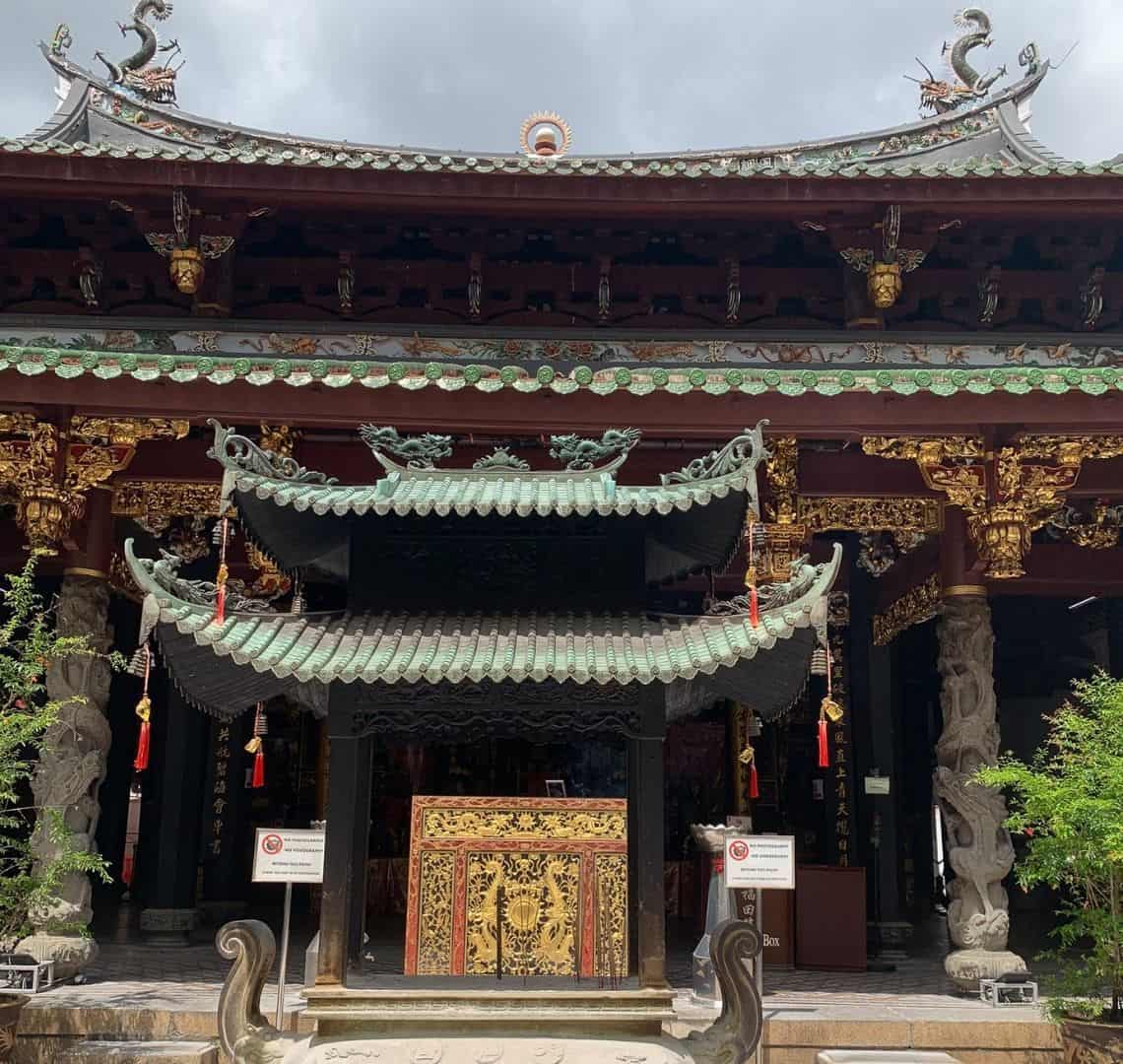 There are so many temples to explore in Singapore and Chinatown is a great place to start. Like street art, it has a really high concentration of temples in a small area. This makes it easy to walk post many temples in a short space of time. Pop in to any that are open to visitors for a better view of thinner workings or just admire the unique architecture from the outside.
Buddha Tooth Relic Temple
One of the most popular temple landmarks in Singapore the Buddha Tooth Relic Temple enormous! It is a stunning deep red, five-storey temple with many different areas including a main hall, a bell tower, a drum tower and a pagoda with a prayer wheel. TIt was built in 2007 (for a cost of USD75 million!). It got its name from what is believed to be the left canine tooth of Buddha (recovered from his funeral pyre in Kushinagar, India). The tooth is displayed on the temple's grounds. The sacred relic is kept on the 4th floor under a solid gold dome called a stupa (it is two metres high!).
Sri Mariamman Temple
This is an absolutely stunning shrine that was built to honour Goddess Mariamman – the goddess of disease and protection. Sri Mariamman Temple is one of the oldest shrines in Singapore and is one of the most popular places for Tamil Hindus to worship on the island. It was built in 1827 by an Indian trader from Penang called Naraina Pillai. The temple was altered in 1862 and has been renovated a few times since then too. It is also an asylum of sorts for new South Indian Tamil Hindu immigrants.
Thian Hock Keng Temple
Quietly sat on Telok Ayer Street, Thian Hock Keng is one of my favourite temples in Singapore. Its name translates as Temple of Heavenly Happiness, and it is one of the oldest Chinese temples on the island. Built circa 1820, this Taoist-Buddhist temple was dedicated to Ma Zu Po, the Mother of Heavenly Sages and the protector of sailors. This was because before Singapore reclaimed land, the temple was at the waterfront. Many sailors and early settlers went there to offer thanks for a safe journey by sea. The temple is elaborately decorated with beautifully painted doors and lots of gold-leaf everywhere.
Nagore Durgha Shrine (Nagore Dargah)
Nagore Durgha can be found on the corner of Telok Ayer Street and Boon Tat Street. It is a major Hindu shrine that was built in 1828 by Muslim immigrants from southern India. It has classical moulded arches and columns plus Indian Muslim motifs.
Al-Abrar Mosque
Al-Abrar Mosque was originally known as hut mosque when it was first built in 1827 on account of it being so small! It was rebuilt in the 1850s as a much larger building and was renovated in the 1980s.
Jamae Mosque
Built in the 1830s by Chulia Indians, Jamae Mosque is thought to be one of Singapore's oldest mosques. It is painted bright green and has two minarets that tower above South Bridge Road where it is located.
Chinese Methodist Church
Thought to be the first Methodist church in Singapore, the Chinese Methodist Church is on Telok Ayer Street. Although it has art deco styling, it also features a Chinese roof which is pretty cool. They hold services here on Sundays in three different languages (English, Hokkien, and Bahasa Indonesia).
Museums and history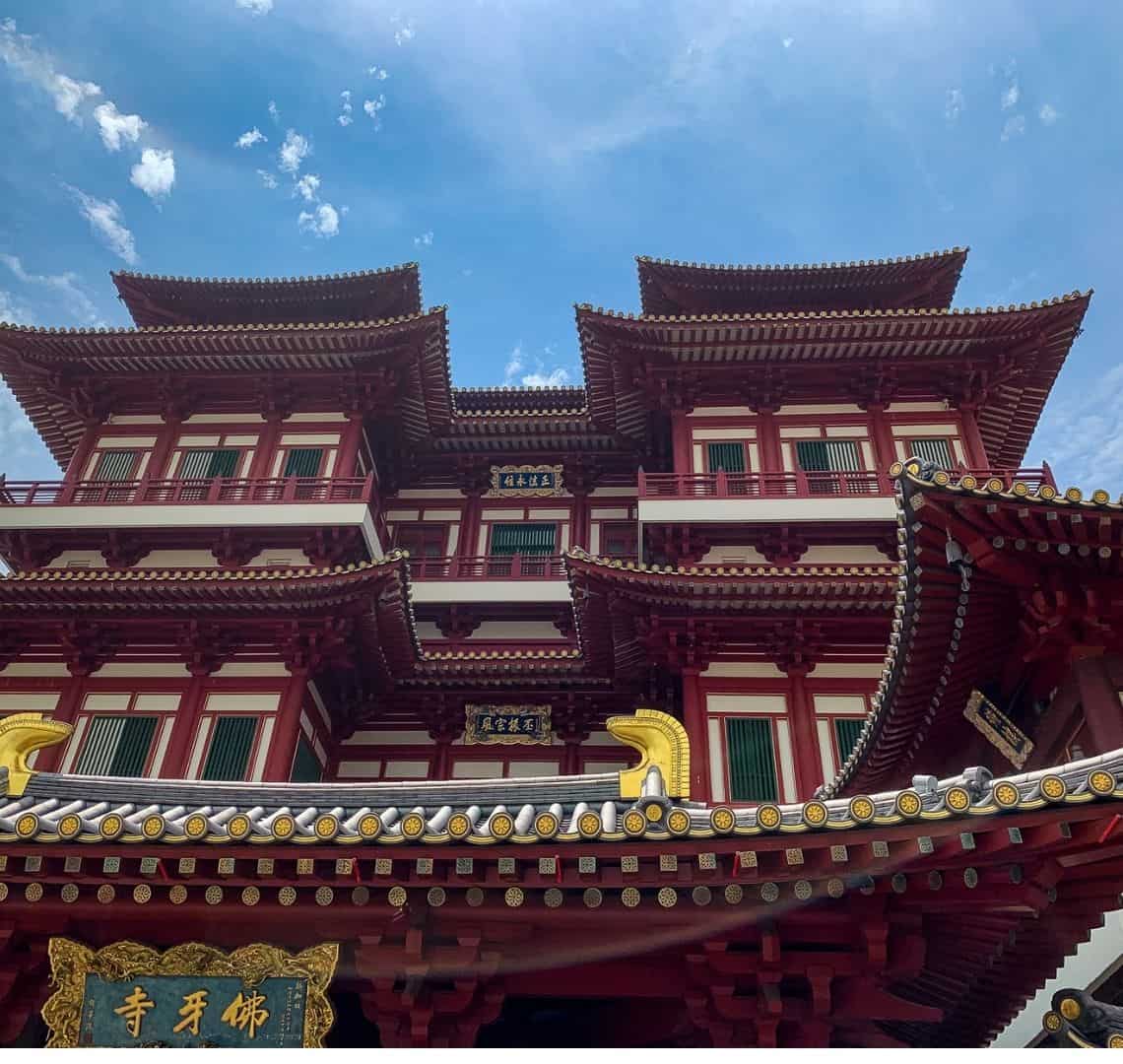 Chinatown has a number of museums and places of historical interest to visit.
Chinatown Heritage Centre
My favourite place to visit in Chinatown is the Chinatown Heritage Centre. This is an amazing converted shophouse with an audio tour. The tour takes you room by room through the various business and living quarters of the building. Starting at the bottom, it tells you the tale of a fictitious tailor and his business before describing his family living area. It then takes you upstairs to "see" all the different families and groups of people who live in the rooms on the next two floors. It's a super interesting tour but you need to allow a good couple of hours to go here and it's probably only of limited interest to kids.
Buddha Tooth Relic Temple Museum
If you're visiting the Tang-styled Buddha Tooth Relic Temple, you might as well stay a bit longer and look around its museum. The museum includes many interesting exhibits about Buddhist art and history. They tell stories that are thousands of years old! Also at Buddha Tooth Relic Temple is the Eminent Sangha Museum. This is a theatre that holds cultural performances, talks and film screenings.
NUS Baba House
This National University of Singapore restored Peranakan heritage house has amazing historic exhibits that transport you into the early 20th century home of a prominent Straits Chinese family. The house was once (pre-war) the ancestral home of shipping tycoon Wee Bin. It has been meticulously restored and is one of only a few Peranaken shophouses in Singapore with original interiors still intact.
Singapore Coins and Notes Museum
Also housed in a shophouse, the Singapore Coins and Notes Museum is Singapore's only museum dedicated to exhibiting currency. It gives the opportunity to see beyond the functional purposes of money and appreciate the history of Singapore. The Museum traces Singapore's evolution from sleepy fishing village to centre of economic activity using its currency. It also has a screening room and interactive zone detailing the mechanics of coin manufacturing and the cultural significance of international currencies.
Red Dot Design Museum
The Red Dot Design Museum isn't technically in Chinatown but it is so close that I decided to include it here. You can find this boutique museum at Marina Bay along the Waterfront Promenade. Red Dot Design Museum is where the winners of the international Red Dot Design Award showcase their winning designs. The award is offered annually to works of product design, design concept and communication design. The museum also has a fantastic design shop with design objects from around the world as well as those from Singapore designers. The cafe bar in the Red Dot Design Museum serves traditional rice dumplings and colourful Nonya kuehs plus a range of Asian cakes.
Shopping
Browsing Singapore's Chinatown Flea Market / Central Market is one of my favourite things to do. Since COVID, the areas has really taken a battering. The once crowded and energised streets are now almost always empty. The lack of people, however, means it is possible to strike up a conversation with the shopkeepers without worrying you're wasting their time and it is lovely when the kids get a demonstration of the singing bowls, for example, or they go out of their way to find the exact thing you're looking for. Places I love shopping and browsing include:
Chinatown Street Market
China Square Flea Market
Ann Siang Road
Tanjong Pagar Plaza
Chinatown Complex
Cio Chinatown Point
Yue Wa
People's Park Complex (level 2)
Books Actually
Keong Saik Road
Eating
Last but should be first… Food is one of the main reasons to go to Chinatown and there are so many (too many!) options to choose from! Wander the pedestrianised streets of Chinatown Food Street, head to the more upscale restaurants in the surrounding area or immerse yourself in one of the food centres (hawker markets). See below for details of my favourite places (spoiler alert – there are ALOT!!!)
Where to eat in Chinatown, Singapore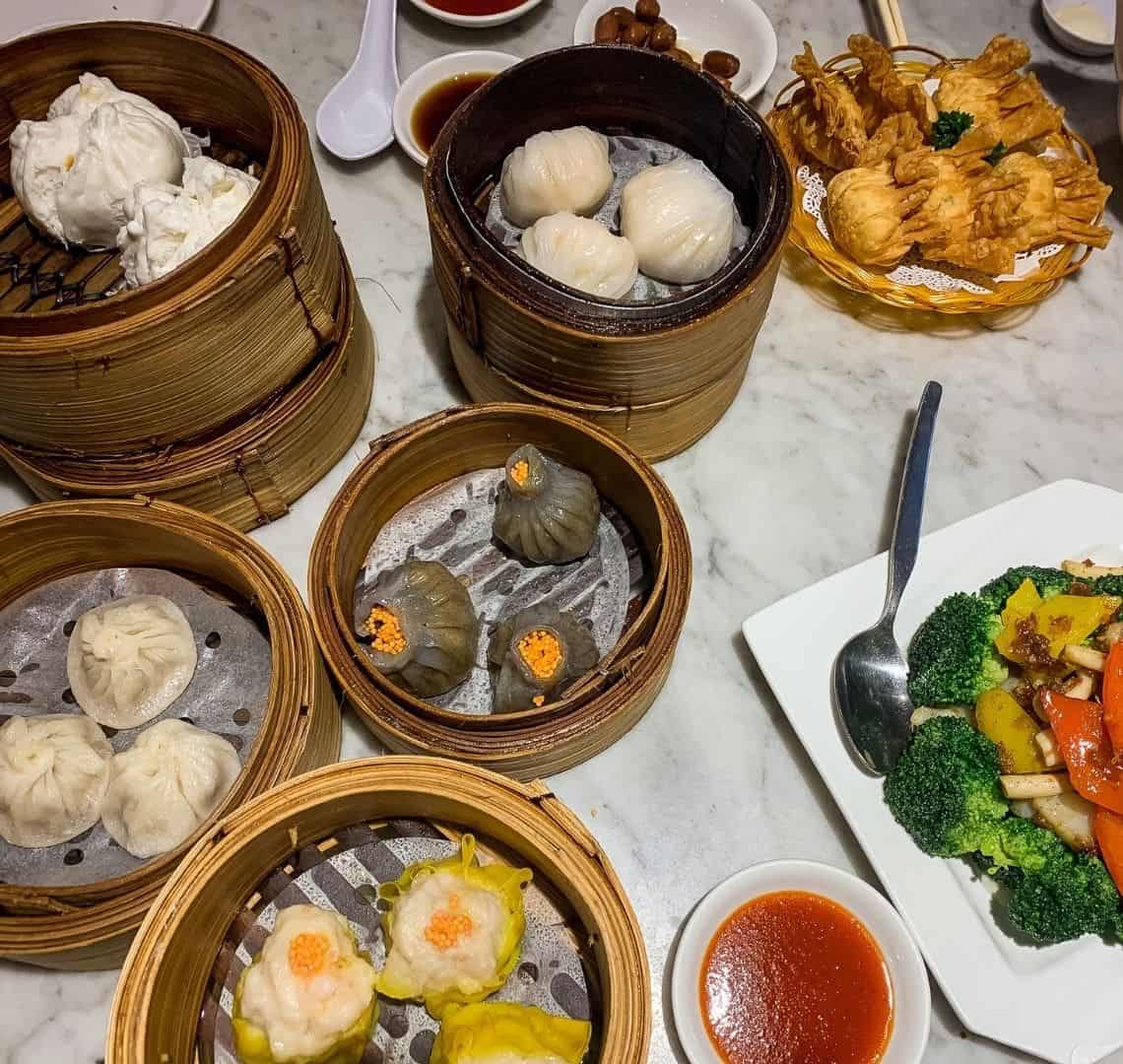 Chinatown is one of those places where you are completely spoilt for choice: you could probably eat there every day for a year and not eat in the same place twice!
Chinatown Food Street
One of my favourite places to go is Chinatown Food Street. I love the atmosphere with it's indoor outdoor feel (the street is fully pedestrianised and has a glass canopy and cooling system so you can eat "outside" even when it's raining. There are a variety of restaurants on each side of the street and kiosks in the middle to choose from. We've eaten at a few, randomly chosen restaurants there and not had a bad dish yet!
Chinatown Complex Food Centre
Here in Singapore, this hawker market is down for being one of the best. It's not the most up-to-date and looks a bit run down when you go inside but it has an enormous selection (it is one of the biggest food centres in Singapore). Whether you're in the mood for Char Kway Teow (fried flat noodles) or Xiao Long Bao (soup dumplings), go with plenty of time and head for the stands with the longest queues for a taste of what the locals consider to be the best.
Yum Cha
If you're in the mood for dim sum (dumplings), one of my favourite places to go is Yum Cha. Located on Trengganu Street, this place gives the ever popular Din Thai Fung chain a run for its money. It has one of the biggest ranges of dumplings I've seen and the service is quick and efficient. Be sure to book a table if you have your heart set on eating here as it gets busy during peak hours.
Liao Fan Hawker Chan Chinatown
You can't come to Singapore without trying one of its signature dishes and where better to do this than at a Michelin starred hawker! Hawker Chan was the world's first hawker to be awarded a Michelin Star. You can find his food at his original stand in Chinatown Food Complex or at his Chinatown shop on Smith Street.
Burnt Ends
Barbecue might not be top of your list of places to dine when you visit Chinatown in Singapore (!!!) but when there's a restaurant nearby that has been voted one of the world's top 50 and has a Michelin Star, it would be remiss not to mention it! YOu can find Burnt Ends on the edge of Chinatown on Teck Lim Road near Outram Park MRT.
Where to stay in Chinatown, Singapore
There are so many places to stay in Chinatown that it's really hard to know where to start! The good news is that a quick search on any of the main search engines will quickly provide you with a list of places to suit pretty much any budget! I haven't personally stayed in any of the hotels in Chinatown itself so I can't vouch for them. The Oasia Hotel Downtown, the Amoy Hotel, and the Park Royal on Pickering have all been recommended by friends.
Getting around Chinatown, Singapore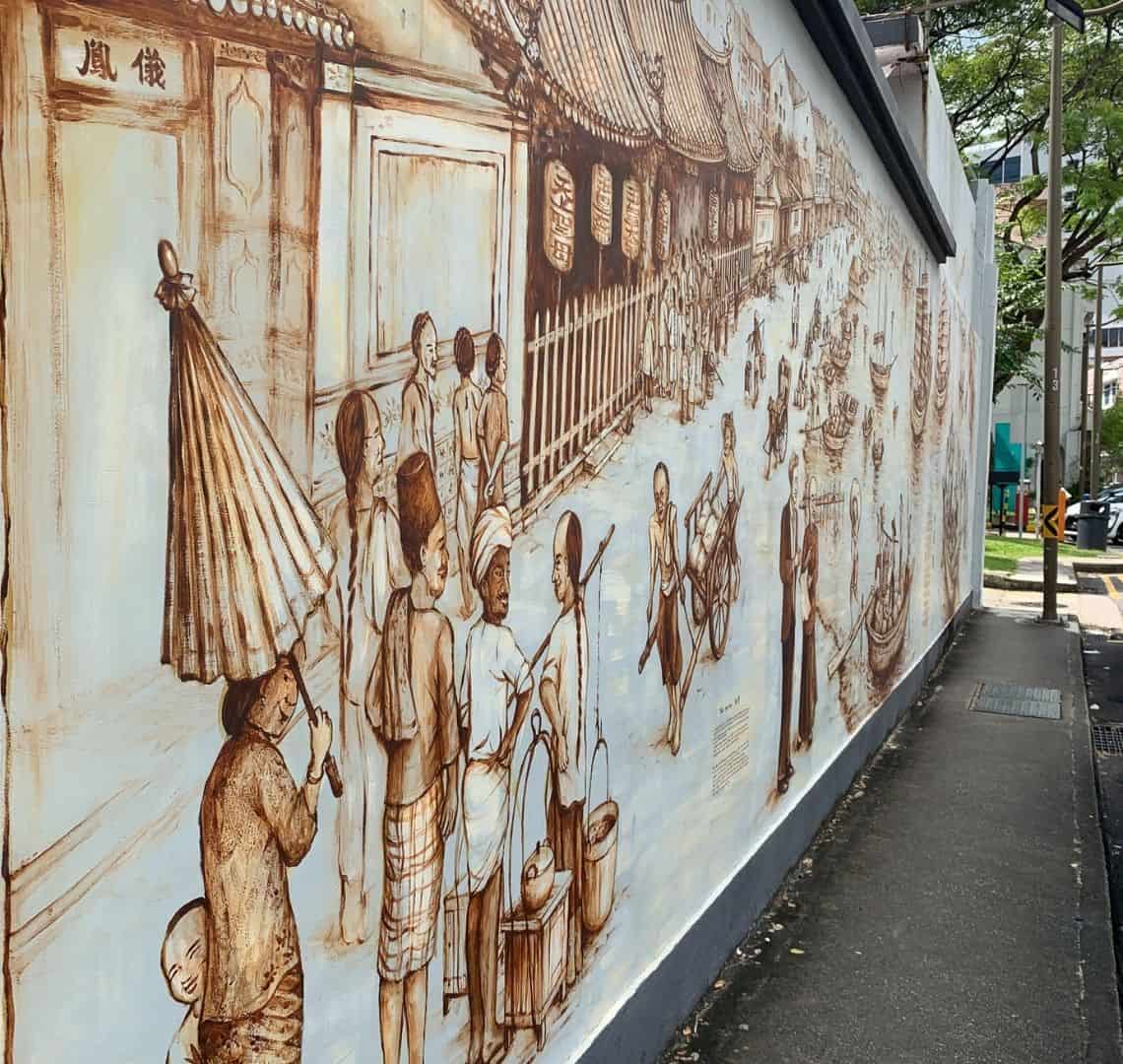 As I mentioned before, the best way to get around Chinatown is to walk.
How to get to Chinatown, Singapore
By Car
Chinatown Point is the closest place to park for Chinatown.
By public transport
Train: The nearest station is Chinatown which will bring you out right in the middle of Chinatown. Chinatown MRT is served by Northeast Line.
Bus: You can get to Chinatown on 143, 147, 80 buses.
How to plan your trip to Chinatown, Singapore
Other places to visit in Singapore
As part of my Comprehensive Guide series, I have written about several other cool places in Singapore to visit – be sure to check them out!
I'd love to know if you have been to Chinatown Singapore Wanderlusters! Feel free to leave me a comment below (I love reading them!) or drop me an email at [email protected]