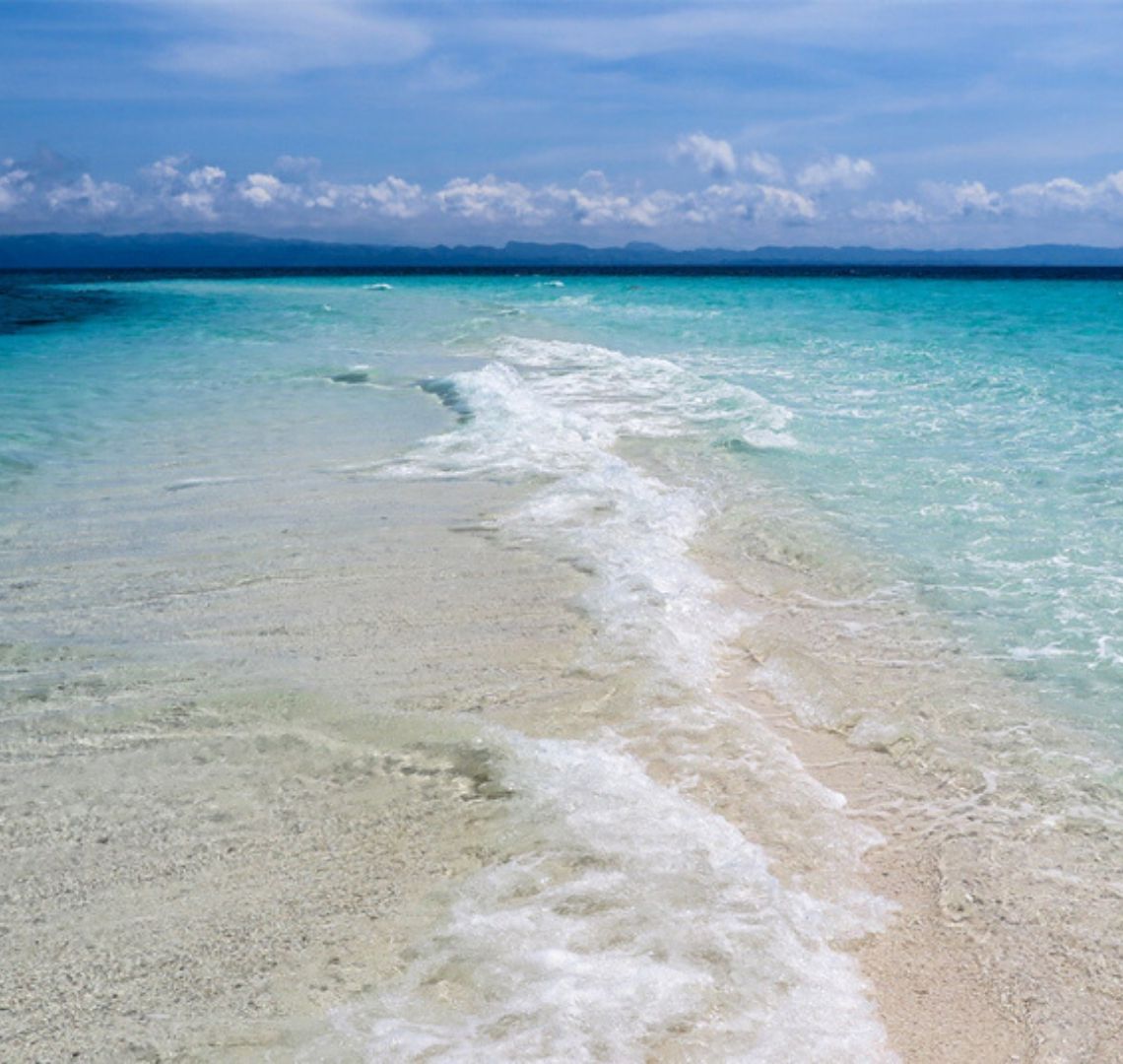 Why the best secret islands in the Philippines?
Next in my series of best secret islands in Southeast Asia comes the best secret islands in the Philippines with kids. I've been so excited to publish this as it's the first place in the series that we've never been to. I couldn't wait to see what my fellow bloggers had in store and wow, they did NOT disappoint!
If you've missed other posts in my secret islands in Southeast Asia series, check out secret islands in Malaysia and secret islands in Indonesia.
Once Islas (Zamboanga)
Jon from Jon To The World starts us off on our best secret islands in the Philippines with kids with Once Islas and, frankly, it couldn't sound more idyllic. I love the idea of doing a bit of island hopping with the Things but doing it in a hideously crowded, overly touristy destination just doesn't appeal to us at all. Once Islas is firmly at the top of my secret islands list.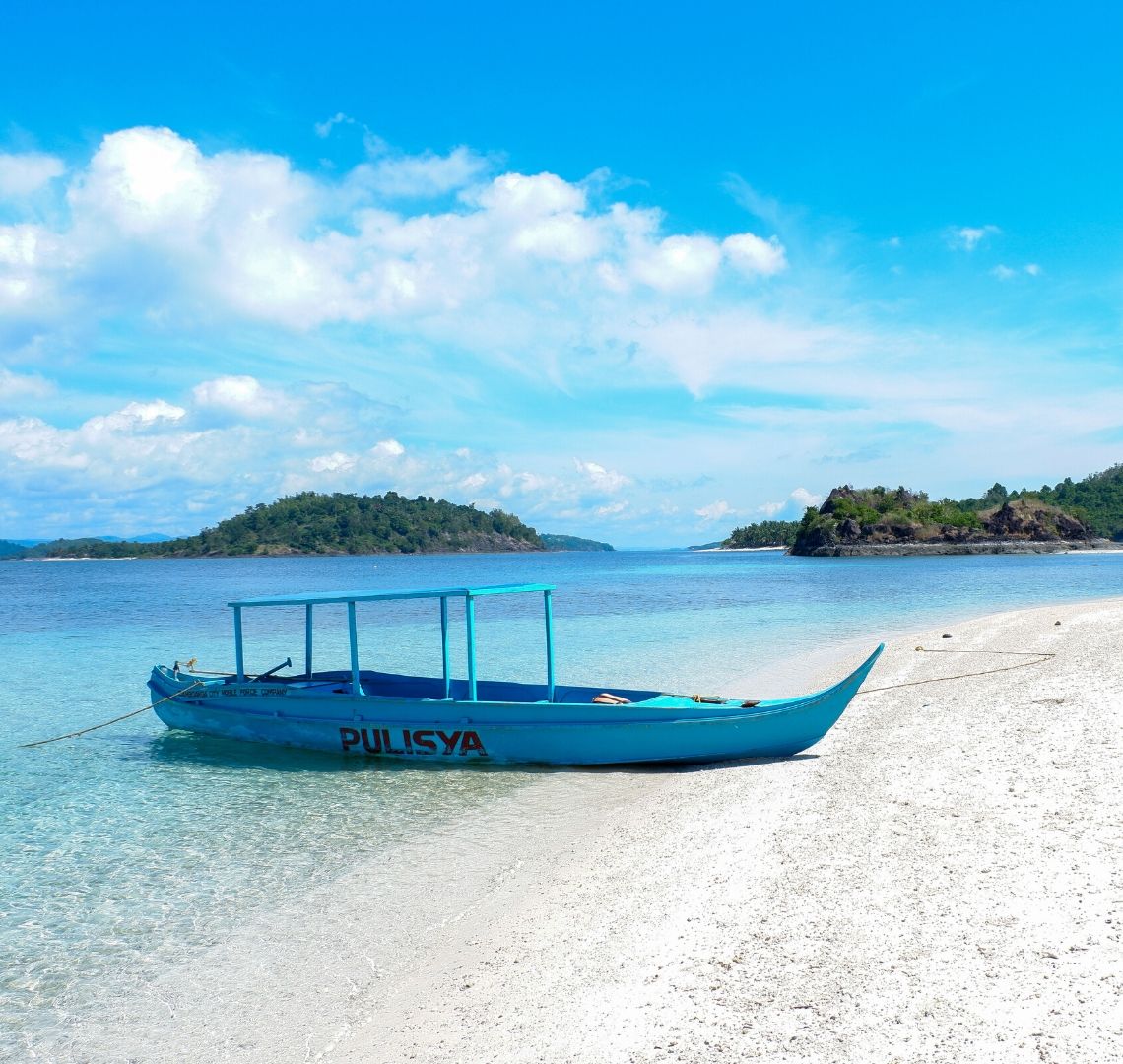 The Philippines has more than 7,641 islands. Although some have gained popularity among travelers, like Palawan and Boracay, there are still many to explore.
Just like in the southern part of the country in the city of Zamboanga, a group of islands called Once Islas was introduced to tourists in 2019 and slowly becoming a perfect island getaway for families. Once Islas, which means eleven islands, is located off the shore of the Moro Gulf in Zamboanga.
Currently, only four islands are opened for tourists, yet these are enough to give you that much-needed beach bumming and island-hopping adventure. Bisaya- Bisaya island is the first to explore. Marvel at the islet's white sand beach and crystal blue waters. After enjoying the powdery white sand, visitors can have a quick trek at the forest and witness the rock formations located on the other side of the island. Of course, with the help and assistance of a guide which will be assigned to your group before the island-hopping. The island also has a natural pool for a quick relaxing dip. Water activities like kayaking are also available for the whole family to enjoy.
More pristine beaches to come as you hop on to the next stop, Sirommon island, the place where you can have your lunch. The rest of the islands like Buh-buh island has a mosque and small community, so this is usually reserved for the cultural tours, to get a glimpse of the lives of the Muslim people in the southern Philippines.
All tourists are required to coordinate with the local tourism office before going to Once Islas. This is to ensure that there will be a guide to assist you with the tour.
For more essential details about these islands in the southern Philippines, check out this blog post – Once Islas in Zamboanga, Philippines.
Siquijor
Knowing how passionate I am about sustainable travel, Evie from Mumpack Travel knew I'd love this one. I've followed Evie and Emmie for a long time and I actually remember when they went to Siquijor!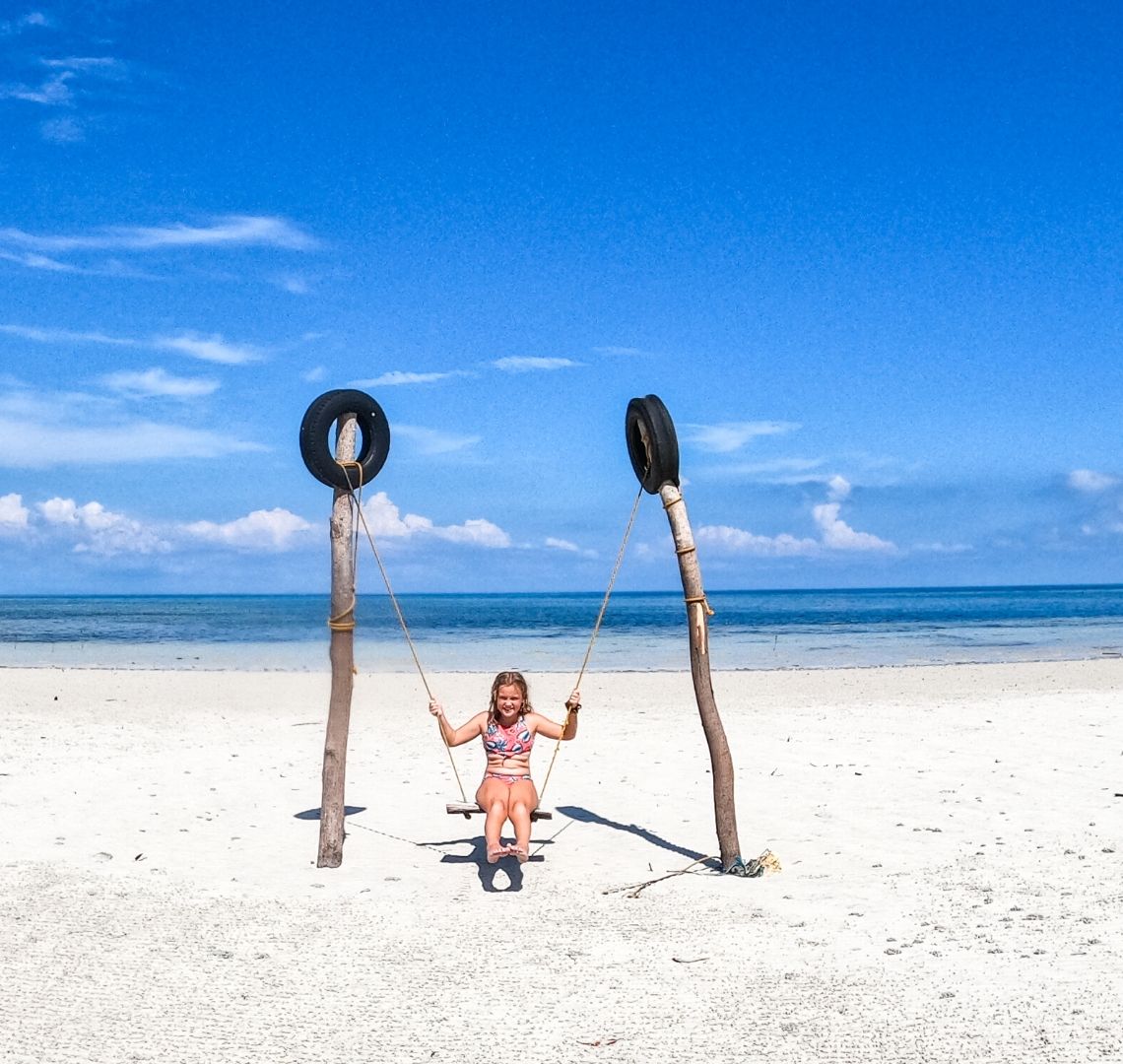 Beautiful Siquijor in the Philippines has everything you'd wish for in a tropical island – white sand beaches, amazing snorkelling and diving, sparkling blue waterfalls, and underground caves and rivers. Even so, it attracts less visitors than the better-known islands in the region. For many years even locals didn't visit Siquijor because of its reputation for witchcraft, and while now visiting a 'bolo bolo' healer has become an attraction for tourists, the island retains its mystical charm.
Cambugahay Falls is the most popular on the island, make sure to arrive early before everyone else and enjoy the blue water and rope swings. Lugnasen Falls is also beautiful but check with locals if it's running as sometimes the water is diverted to local crops. If you want to see turtles you can take a day trip out to Apo Island for swimming, snorkelling, and diving.
You'll find dive operators all around the island, we've used the dive centre at Coco Grove Resort, and there are many along the road at San Juan. Cantabon Cave is popular for caving and swimming through its underground river. Make sure to stop at the 400-year-old Balette Tree and have fish nibble on your feet. We swam with a barracuda tornado at Larena and visited Lazi Church and the largest Catholic convent of the Spanish Colonial era.
Salagdoong Beach has a waterslide from the rocks, and Paliton and Larena beaches and are palm-fringed with stunning sunsets each evening.
Most visitors stay in and around San Juan on Siquijor and, as the island is so small you can travel around it in a day, everything is accessible. Hire motorbikes as you get off the ferry, or use tricycles to get around – they're cheap and ubiquitous. We love Coco Grove Resort here, and also stayed in the beautiful Casa De La Playa in Larena. Both of these resorts are on the beach with fabulous snorkelling in marine reserves just footsteps from your room.
The island is committed to the environment and plastics bags and smoking in public are both banned.
Malapascua
Next up are Ellie & Ravi from Soul Travel Blog with the gorgeous Malapascua. As a former diving fanatic, I'm super keen to get back in the underwater saddle and this seems like an amazing place to do it!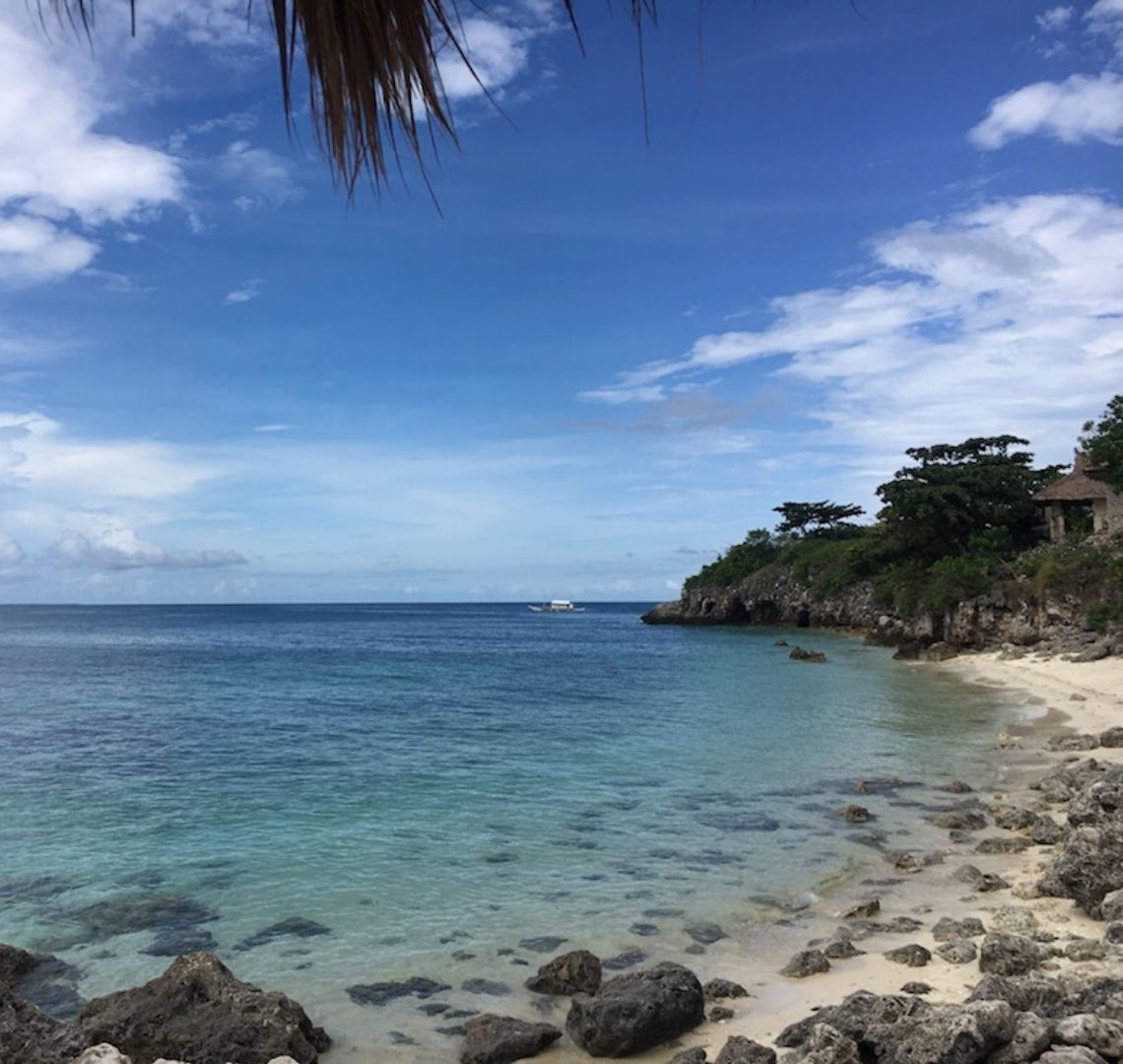 One of our favourite islands from our travels in the Philippines was Malapascua.
Our favourite place to stay on Malapascua was Tepanee Beach Resort. Owned by an Italian who's lived in on Malapascua for over 10 years, the food is amazing (unfortunately something of a rarity in the Philippines, we found) and there's a pretty little beach with calm, crystal clear waters.
Malapascua is a great diving destination and there are plenty of centres and dive resorts around the island that can organise a snorkelling trip or diving trip for you, or you can even do your Padi course.
Although it's a bit of a journey from the nearest transportation hub – Cebu City – the journey is well worth it. If you're travelling on a budget, the most affordable way to get to Malapascua is to take a public bus or shared van from Cebu City to Maya, where the boats to Malapascua depart from. To make the journey a bit more comfortable with little ones, you could hire a taxi or car and driver for the drive. The boat ride across takes around 30 minutes in good weather, but we definitely suggest having a life jacket with you for little ones while travelling in the Philippines as these are often in short supply.
Another popular day trip option is to visit the beautiful sandbar of Kalanggaman Island nearby – visitor numbers are restricted to 500 per day so while you can't expect to have the beautiful sandbar all to yourself, you do need to get in early and book ahead.
Kalanggaman Island
Speaking of Kalanggaman, Veronica from Travel Geekery conveniently suggested it as another of our best secret islands in the Philippines with kids! This island sounds like exactly the escape from mass tourism that we all need. I'm already busting to get over there and camp under the stars.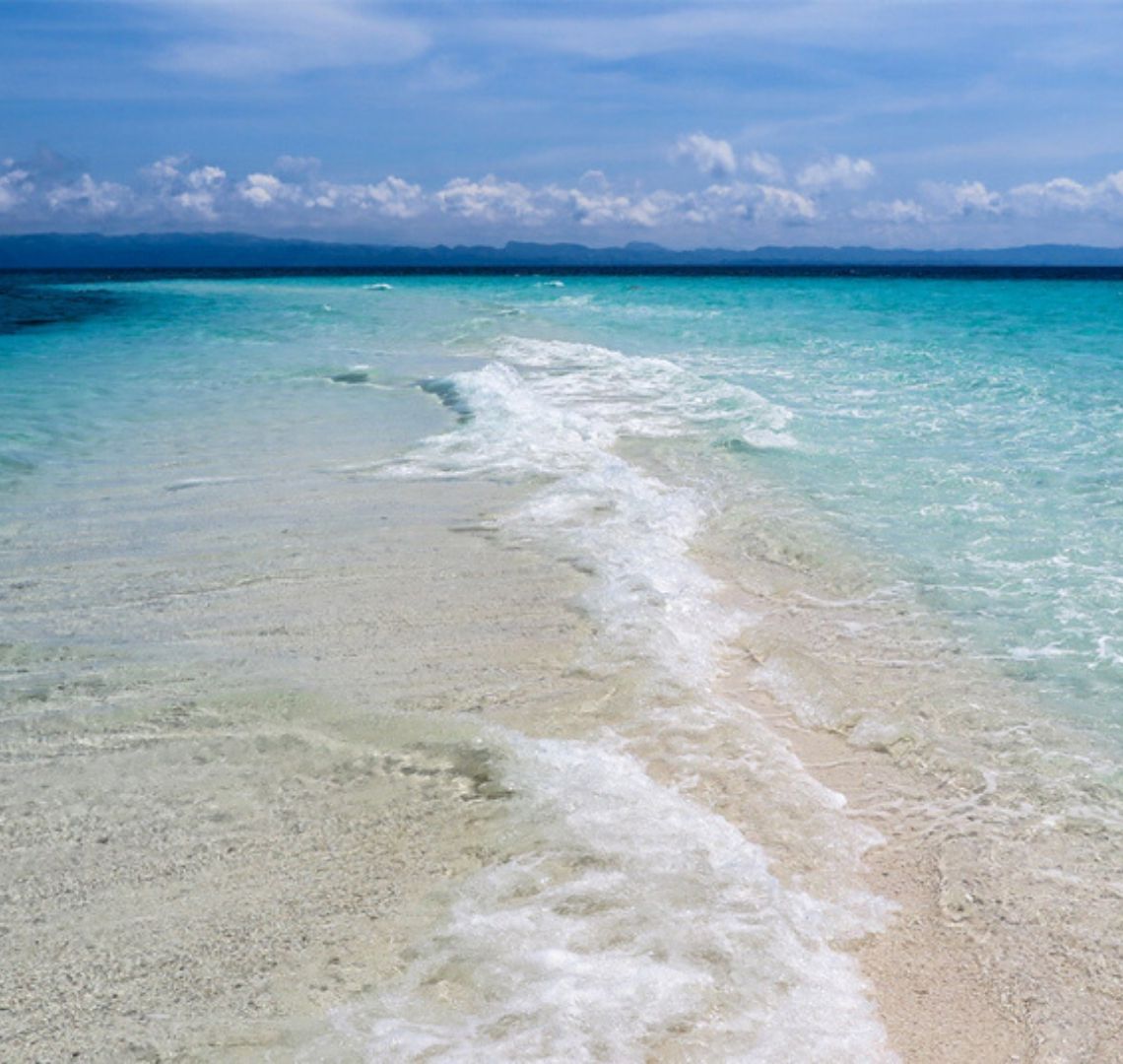 Kalanggaman is a tiny islet in the Philippines just off the coast of Palompon City. It can be best visited on a day trip, but if your family is an adventurous one, you can even spend the night.
Kalanggaman Island is so tiny you can walk around it in 30 minutes. The island features a long sand bar extending far out into the sea. It's fun to walk along it until the waves close in, but small children should be watched as towards the end of the sandbank there can be strong currents.
Otherwise, it's just about splashing and swimming in the crystal clear water and enjoying some relaxation in the shade of palm trees. While one side of the islet has perfect white sand beaches, the other is rocky and crabs call it home. You can take a walk to the greener part of the island made up of huge swaying coconut palms. The lush greenery provides a nice cool down if the beach gets too warm.
Facilities on the island include a few basic huts for those who want to spend the night. It's also possible to camp on the island. Other than that, there's pretty much nothing. You need to bring your own food and drinks and take back any trash you produce. There may be a small store which opened recently, but better don't count on it.
The boat ride to Kalanggaman takes 40 minutes. It's the special Philippines pump boats that will take you there, and they are an experience on their own! Kids will have a lot of fun on the bumpy ride and if you spot dolphins on your way, it'll just make everyone's day.
There are tour operators who offer tours to Kalanggaman also from the nearby Malapascua Island. Since Kalanggaman is a protected marine reserve, there's a conservation fee to pay for foreigners (500PHP/person).
Inaladelan Island (Palawan)
Elsa from Travelling Quote wrote to me about Inaladelan Island in Palawan. Her vivid descriptions of the food, sandy beaches, sparkling sea, and fabulous activities have definitely got me hooked!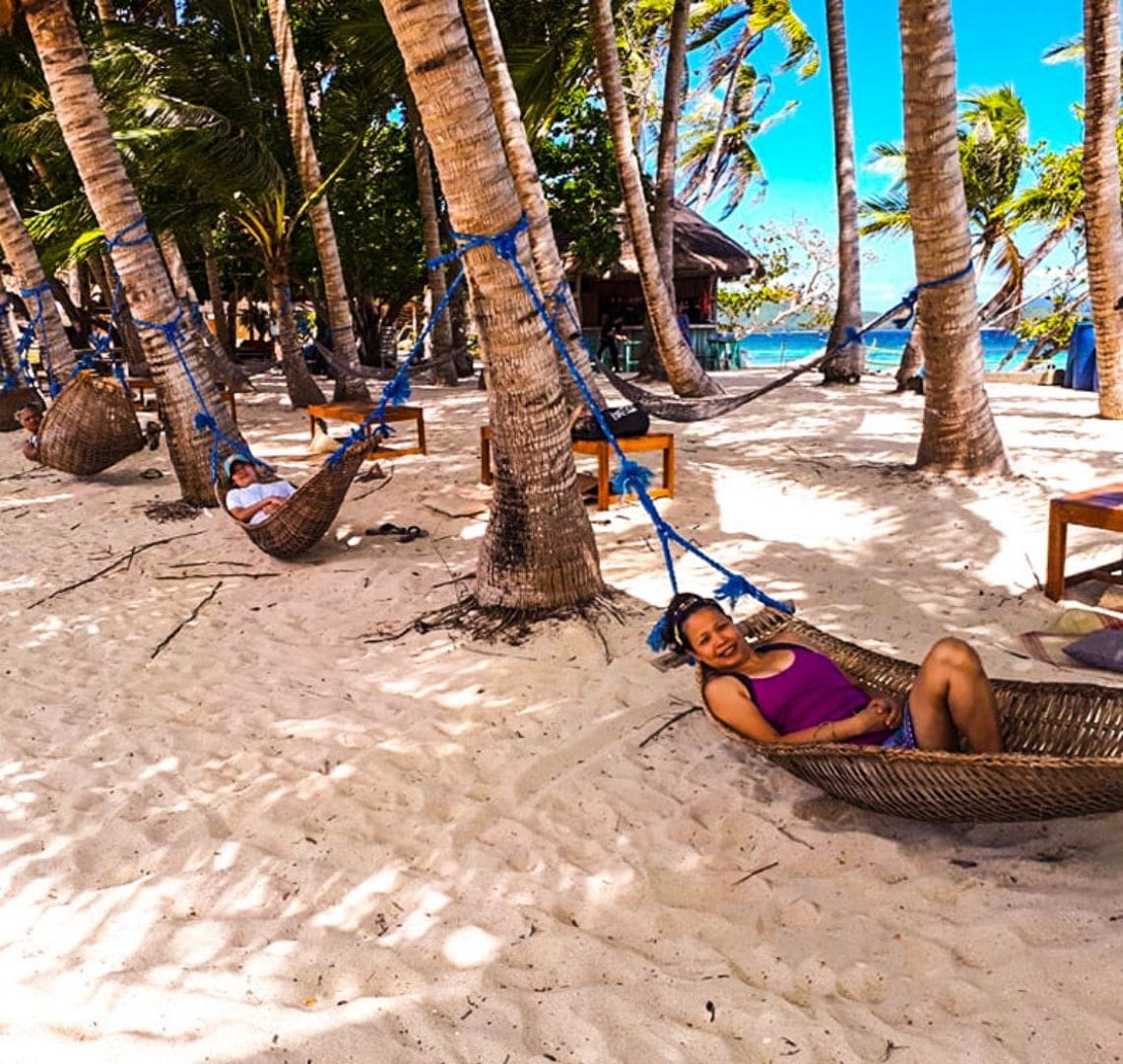 Inaladelan Island, which means motherland, is a 12-hectare island in the waters off Port Barton, Palawan. Inaladelan Island is open for families be it for a day tour or an overnight stay.
Parents and their kids can experience camping for the island will provide tents for them. Yes, a family can experience the full extent of staying on an island.
That is, from their festive lunch in their pavilion serving fresh seafood. Then, rest on to hammocks under the tall, coconut trees. You can play volleyball with island hoppers who usually visit at noontime to early afternoon. Or kids can enjoy the swing rides, side by side with their parents.
The view is so exhilarating, seeing the water got colors of turquoise to deep dark blue. The other islands magically scattered around that you can be so amazed by their beauty.
At night, there is a bonfire for kids and adults to grill marshmallows on a stick. And hold your breath to the twinkling stars as the night goes deep. Imagine talking with your kids under those stars, sharing your dreams while mesmerized from it all, such a memorable vacation with the family.
As you wake up and the beach water invites you for a swim, do not be surprised of turtles swimming by your side. Isn't that wonderful? Magical moments built on this magnificent island.
Port Barton is about 3 hours land trip from Puerto Princesa International Airport of Palawan. You can hire a van, or pay an individual fare for rented vans that needed to fill it up first with passengers before pushing through to Port Barton.
Best secret islands in the Philippines with kids?
Have you been island hopping in Southeast Asia, Wanderlusters? Did you find the very best secret islands in the Philippines? Feel free to share them with me!