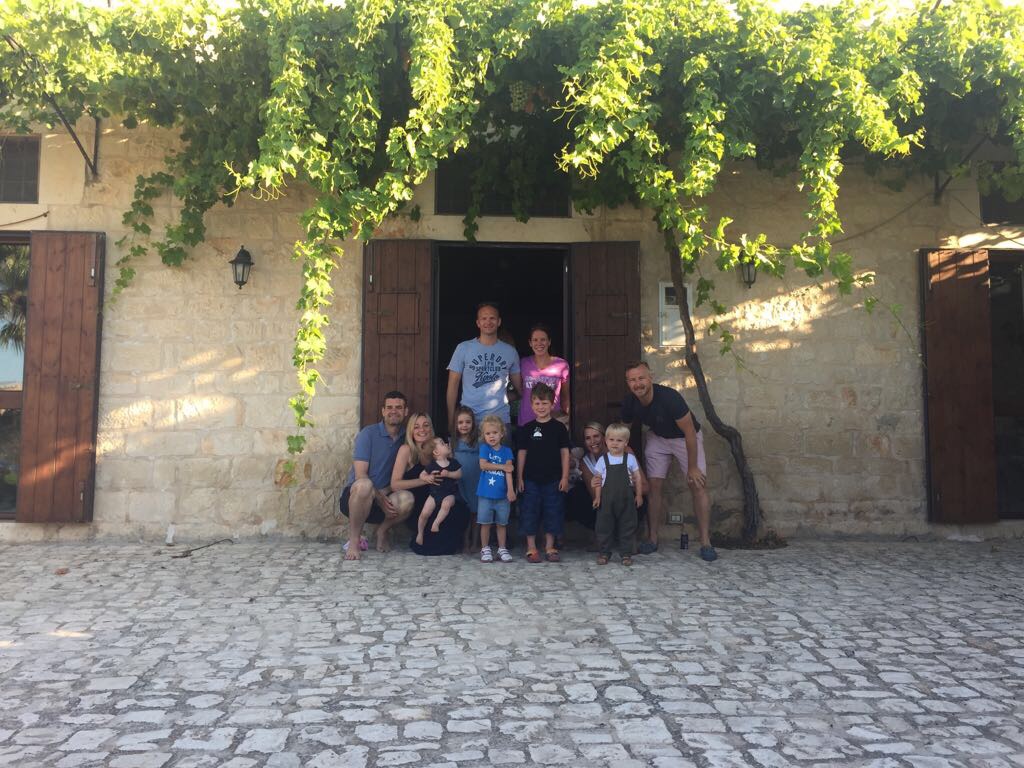 Our third and final week in Italy saw us fly to Sicily to meet up with some of Mr Wanderlust's school friends. And what a week it was!
These lovely chaps happen to have lovely wives and lovely children so we were excited to spend a week catching up. Living away from your country means catch-ups usually happen once a year (twice at best) for an afternoon / evening. You spend the entire time talking as fast as you can to catch up on everyone's news and leave feeling like you missed something huge. Having a week with friends from home is the ultimate luxury!
Sicily can be as busy or as quiet as you want it to be, really. We had found an incredible villa in between Scicli and Sampieri so we were a little bit out of the way all the way down in the south. Had we been there as just the Wanderlusts I think we might have attempted to go on more outings but the aim of this week was to chill out with our friends and that was exactly what we did. Even though it felt like we didn't do as much as in Lake Como, with 6 kids to entertain we were never short of things to do (thank goodness each family brought some different activities!). Here's what we got up to:
Things we did
Pool
The Pool at our villa was just gorgeous and all six Things had a blast playing in it every day at least once. It was perfect for an after breakfast activity or for cooling off after a day out.
Beach
We went to a couple of great beaches that were all quite close to the villa.
The beach at Sampieri was super close and accessible. There are several places where you can rent a couple of sunloungers and an umbrella and a couple of restaurants. The kid-friendly food available is limited but we found something for everyone. The shallow crystal clear water fuelled hours of fun for the kids playing in the waves and building sandcastles.
On our last day we headed over to the Tiki Beach Resort near Pozallo which was about a 25 minute drive. It was a gorgeous set up and much quieter than the beach at Sampieri. The lovely restaurant (still only limited options for kids but again, there was something for everyone) offered shaded outdoor seating with spectacular views. The beach there was super shallow so plenty of scope for the Things to wade around safely.
Ragusa
Ragusa was a gorgeous UNESCO Baroque town less than an hour away from our villa. Keen for a day out and a change of scene from the beach / pool / villa combination we had done for a few days, we all headed over to investigate. The spectacular 300 year old "old town" or Ragusa Ibla features the Duomo di San Giorgio (cathedral) and Giardino Ibleo (gardens) as well as quaint streets to wander around.

We didn't have time to visit Ragusa Superiore (the main town) but apparently it is also worth a visit. When the Things were tired we were lucky enough to jump on a motorised train tour to save some tired legs.
Sampieri
Sampieri itself is a small town with a few little restaurants, a little grocery store and the mandatory gelateria. For our purposes it was al we needed with the beach so close and ice cream for treats. We had to go further afield to find bigger supermarkets.
Scicli
Scicli was another UNESCO Baroque town but this one was very close to the villa. It has a few restaurants and a bigger supermarket and is a very attractive little own. Without the beach to draw us there we didn't spend much time there which was a shame.
Donnalucata
After a long morning at the Tiki Beach Resort we drove around while some kids napped and hunted for a good gelatierim. And find one we did! Blue Moon Gelateria was simply amazing – it felt like striking ice cream gold! We headed home shortly afterwards but I did notice a decent looking beach there.
Things' activities
With 6 Things on the go from dawn till dusk (and later) we had to be on our toes. bored kids make trouble and noone wants trouble on their holidays! Here are some of the activities we did with them in the villa (in addition to meals, snacks, pool and outings!):
Pizza making
Musical statues
Puppets and puppet show
Disco with glow sticks
Drawing and colouring
Masks
Balloons
Stickers
Dot to dot
Bubbles
Disney TV
Water balloon fights and water guns
Things we could have done
I've long since resigned myself to not being able to do everything we want to when we go somewhere. Had we been closer to the action we might have tried to do some of these things but I didn't really want to be driving all over Sicily in search of adult focussed activities which would invariably backfire on us with grumpy Things.
Mount Etna
Wine tour
Archaeological tour
Where to eat
We did find that finding places at kid friendly eating times could be a bit tricky – pre 12 noon for lunch or 5pm for dinner simply wasn't happening. We ended up having a few later lunches but this backfired a bit with Things who needed naps and we completely avoided dinnertime out with the Things opting, instead, for dinner at home.
Sampieri
With 6 kids all on slightly different schedules and no babysitters handy we didn't end up eating out a lot but we did manage a few lunches. Pappafico and Votavota were on the beach. Votavota was nicely shaded and had a more extensive menu than Pappafico. Pappafico had a cafe on the beach (limited shade and menu) and a nicer looking restaurant (not entirely appropriate for hot, sweaty, tired, sandy Things).
Ragusa
We were pretty hot and tired having walked to the top of Ragusa Ibla so one of the first places in view was La Piazzetta. We walked in and sat down immediately which was amazing considering we were a group of 12. The food was delicious and even the Things ate most of it. I noticed when we left that the area around us looked like a small war zone or certainly an animal feeding enclosure. The staff didn't bat an eye lid and were very accommodating all the way through.
Palazzo
We really enjoyed the Tiki Beach Resort restaurant. The food was fresh and delicious and the view was just stunning.
Bring the mountain to Mohammed
When you have no babysitting options but cook all the time at home, it is nice to get a break somehow. On our first night our host was kind enough not only to call for pizza for us but also to go and get it and bring it back for us! She was clearly on her way out and we were very grateful for her putting her plans on hold. Later in the week she arranged for a private chef to come and cook a wonderful four-course meal for us.
Where to stay
None of us could recommend Villa Antica highly enough although the location does preclude you from doing some of the classic Sicily outings. The villa was perfectly set up to host 3 families with the six bedrooms grouped into pairs. Three of the rooms were en-suite plus there was an extra bathroom (no baths – this is a pattern we have found throughout Europe). The garden with pool (not fenced) was completely enclosed and there was a really big shaded outdoor area with a big dining table and kids table for playing. The villa has only recently been updated so all the finishes were clean and modern and really tastefully done.
If you are looking for a villa holiday with limited family / cultural excursions then I would say you need to look no further!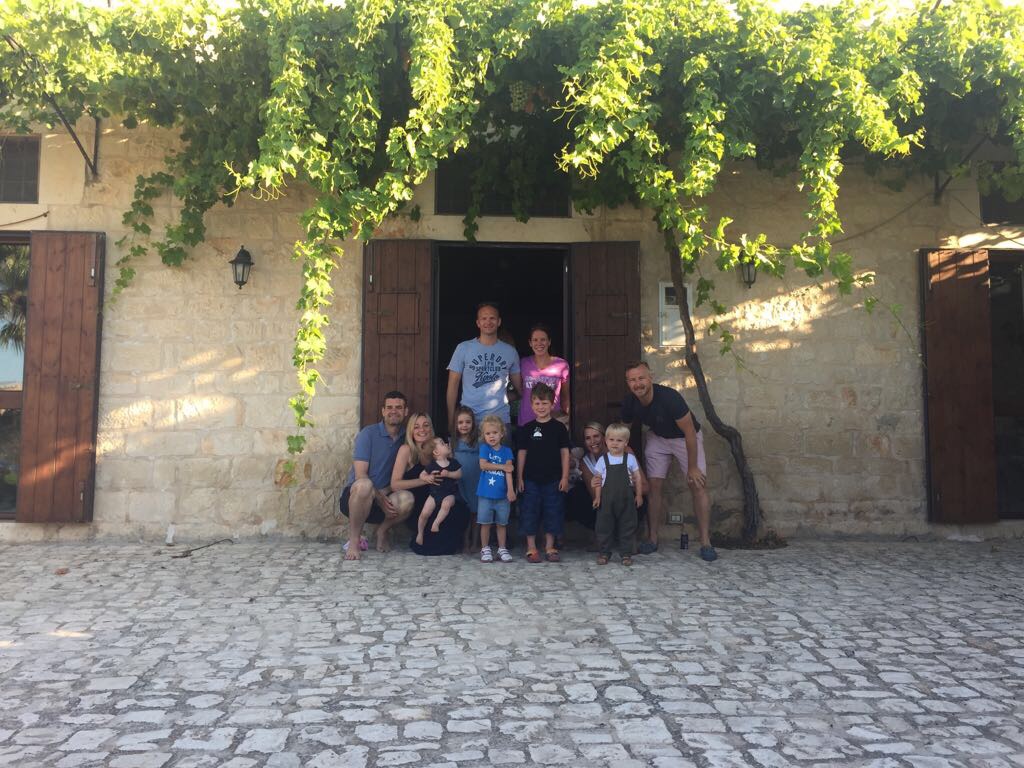 Our Sicily adventure wasn't sponsored. We paid for all our meals and accommodation. All opinions are my own.