Houston was our old stomping ground and the birthplace of Thing 1. Most people don't think of Houston as a family-friendly destination but we were pleasantly surprised. Houston with kids is great!
Houston with kids? Really?
Houston was only home to Thing 1 for ten short months but we quickly realised what a great place it is for kids. Houston is a super family-friendly city with masses of kid-friendly activities. Here are just a few of them!
Playgrounds and parks in Houston
Houston has so many gorgeous playgrounds and parks dotted around the city. Fondest in my memories is Memorial Park as it was the first place I went for a walk in with some friends. We also loved Hermann Park as it has so many parts to it and Buffalo Bend Nature Park is another great one. For some smaller, more local parks, try some of the following:
Milroy Park
Donovan Park
River Oaks Park
Oak Forest Park
Spott's Park
Discovery Green
Kid-friendly museums in Houston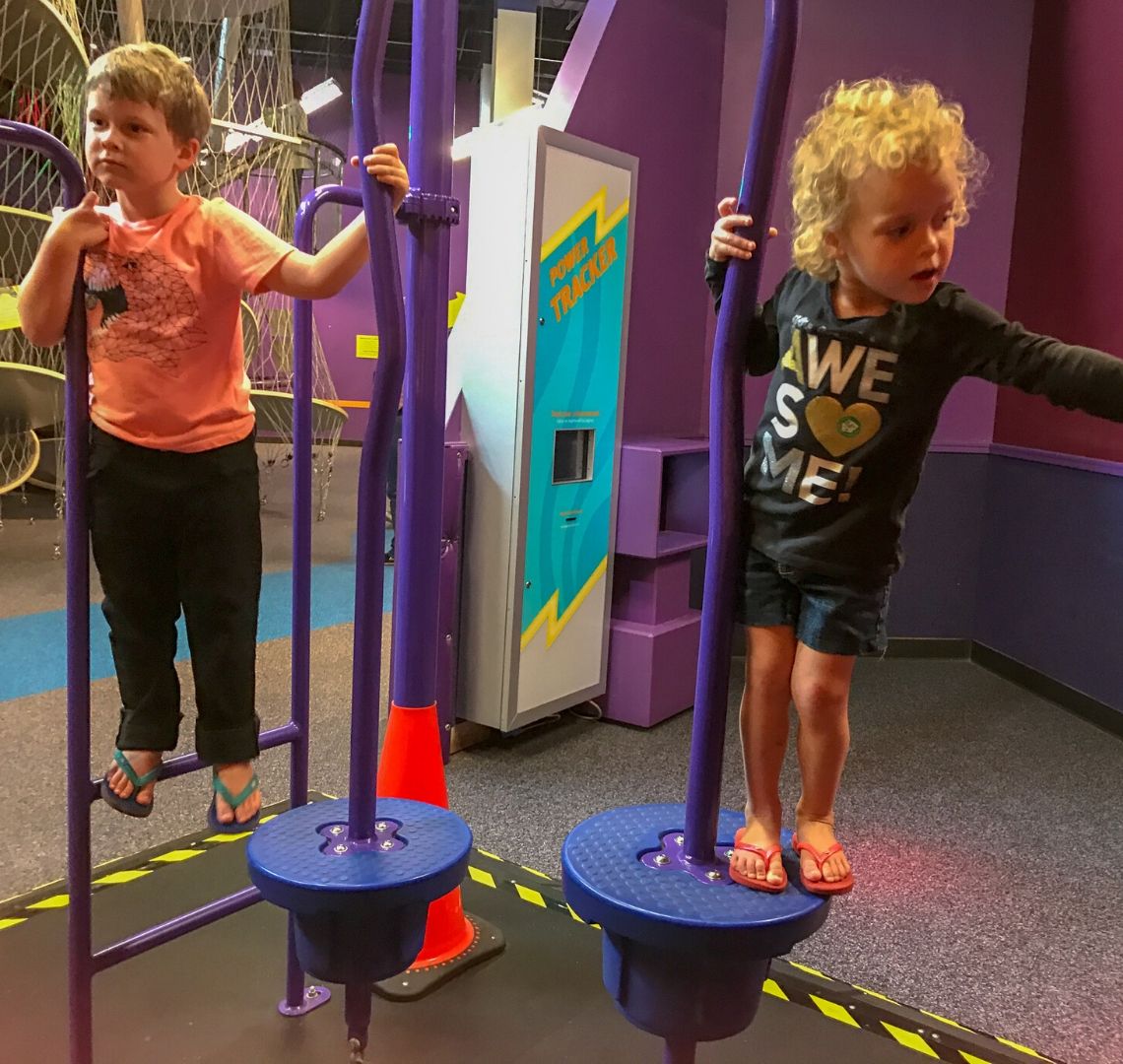 Our favourite family-friendly museums in Houston are, by far, the Children's Museum of Houston and the Houston Museum of Natural Science. The Children's Museum of Houston can get extremely busy with school busy but there really is so much to do there and we were lucky that there were no school trips when we went there. The Houston Museum of Natural Science is incredibly well done and is very interactive which we enjoyed.
Other great museums include:
Art Car Museum
Blue Bell Creameries
Houston Fire Museum
The Woodlands Children's Museum
Soft-play in Houston
Love it or hate it, you'd be hard-pressed to find a parent who hasn't resorted to soft-play on a rainy day. My Things are massive fans of soft plays so on a wet and miserable day we went to Wonderwild with some friends. Boasting a massive bounce area, slides, and cars to 'drive', we were all happy for ages.
Pump It Up
Funky Monkey Playland
Frolic's Castle at Memorial City Mall
Main Street Indoor Park
Other activities for kids in Houston
There are so many other things to do with kids in Houston.
Check out Houston Zoo or Downtown Aquarium. If you have time for a day trip, I'd highly recommend a visit to NASA ("Houston, we have a problem.") which is around a 30-minute drive south of Houston. Houston has a huge theatre district so be sure and find out what's on when you're there. Ditto for music as many acts play in Houston before or after they go to Austin. Sports fans can try to make a baseball/American football/basketball game depending on the time of year. Theme parks such as Moody Gardens or Splashway are good fun and there are lots of other things to do such as trampoline parks, science labs, and ice rinks. The beach in Galveston isn't too far away and, if you visit in March, the Houston Livestock Show and Rodeo is a must-do.
Kid-friendly restaurants in Houston
No trip anywhere is worth doing without checking out the food and Houston is no exception. Almost all Houston restaurants are family-friendly. Many even have play areas for kids or provide activity sheets of colouring to keep busy little minds occupied while you wait.Tex-Mex and Texas BBQ are our staple go-to food options when we are in town.
Tex-Mex in Houston
Depending on the craving there are a number of core favourites for TEx-Mex.
Breakfast tacos? Go to Torchys. Fish Tacos? Go to El Rey. Not for shrimp tacos, though, For shrimp tacos go to Berryhill. For burritos and burrito bowls go to Uberrito Mexican Grill (formerly Mission Burrito) with spicy avocado ranch dressing to die for.
Our hands-down favourite, though, will always be Lupe Tortilla for the indisputable best steak fajitas on the planet. They also make fantastic margaritas and have unlimited chips that they bring to your table with lavish sides of salsa and the best borracho beans you'll ever eat.
Texas BBQ
A trip to Texas is simply not complete without eating BBQ. The very same friends who first introduced us to BBQ also took us to Corkscrew BBQ for lunch and it was amazing – I'd highly recommend a trip up to the Woodlands to try it. Actually in Houston, try Gatlins, Demeris, The Goode Company, or The Pit Room.
Other
Other firm favourite family friendly Houston restaurants include:
Cottonwood – great for big groups, excellent service, lovely food, and fab atmosphere. It also has a park next-door
Barnaby's
Cafe Annie and their sister restaurant the Lake House at Discovery Green
Cedar Creek
Have you been to Houston with kids? I'd love to know how you found it!