"We need to look into going home early" I said to Mr Wanderlust. I'm not sure exactly how far into our 10 day trip to Kerala we were but I'll say it was around day 7. I couldn't believe I was saying it. I'm a travel blogger. To be fair, I wasn't then, but I was a travel addict and so was he. We had every intention of bringing up the Things with the same addiction. And here I was asking him how to get us home. I felt defeated and miserable. Aren't holidays supposed to be fun and relaxing? Where was the manual on how to have easy holidays?!
I would have done pretty much anything if someone had told me how to take the stress out of a family holiday in an easy step.
Beaten
On that holiday, in our infinite wisdom, we had planned to stay at 5 places in 9 days. The driving was chaotic and I was glad we had booked a driver. It took longer than we thought and on the "off" days we still had to drive to see the things we were there to see. Thing 2 was still not a great sleeper and the sleeping arrangements at almost every hotel were suboptimal despite us calling to double check them.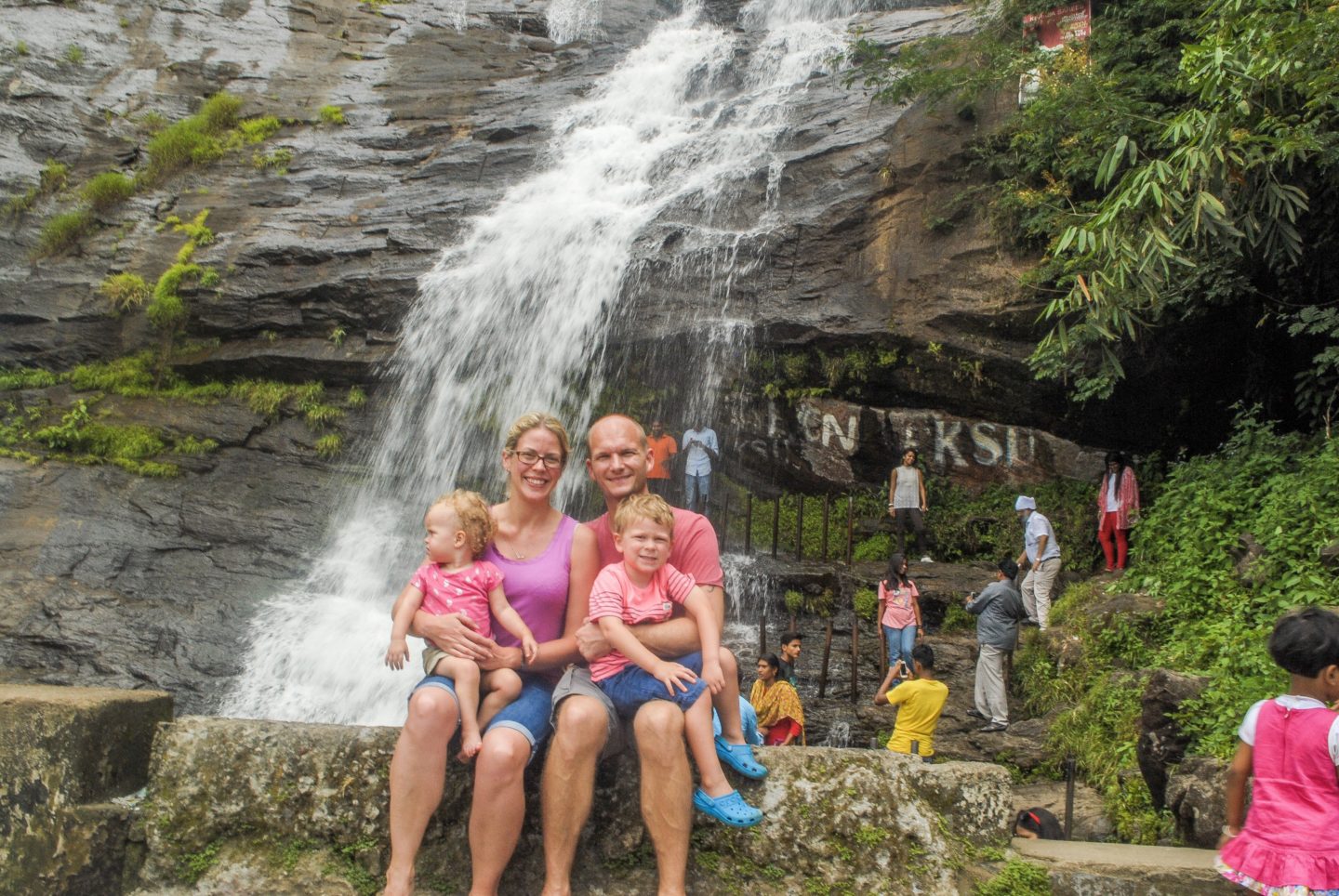 Dramatic?
I've made no secret of the fact that I find holidays pretty hard work with the Things sometimes. Less so now but it can still be pretty tricky at times. When I wrote the post on Kerala it was easy to forget how exhausted we all were. When I wrote the post on Muscat it was easy to forget how feral the Things had been. Refusing to do almost anything we asked and having screaming tantrums… I remember I was at my wits end. And yet with rose-tinted spectacles I recall the fun we had in the resort swimming pools. We played table-tennis in Kerala and saw an old friend in Muscat. We made it to the Grand Mosque in Muscat.
I forgot about the "picnic" in our room that resulted in soup being spilled on the floor and the blow out nappy in the car on the way to Kochin. I forgot that we only made it to the Grand Mosque for 55 minutes before retreating to the safety of our hotel. I do still remember that we do NOT count these among our easy holidays.
It wasn't that hard was it?
Yes. Yes it was.
What was the alternative?
When Thing 2 was tiny we all went off to an all-inclusive style holiday to Gran Canaria.
I say "style" because in my head all-inclusive involves sipping a few pina coladas. I'd be sipping said pina coladas on a pristine white sandy beach overlooking a sparkling turquoise ocean. This would be after I had been to the spa all day and maybe had a leisurely game of tennis. In the evenings I would stretch out on an enormous bed with Egyptian cotton sheets and sleep for a minimum of 10 hours.
It was not like that
This was not one of those easy holidays. I won't mention the company because much of what happened next wasn't their fault but it really wasn't like that. For a start, we couldn't afford a luxury all-inclusive holiday so that was the first consideration. And then came all the new aspects of a family holiday that we had to think about.
Mr Wanderlust was adamant that a family holiday needed to include 2 bedrooms. Sharing a room with our little noisy sleepers didn't sound particularly enjoyable to me either. We opted for a 2-bedroom duplex so we had the options of warming milk and eating in the room if we wanted to. A sitting area would give respite from the middle of the day heat. Sun-loungers outside would allow us to sunbathe during nap-time without being several floors and a long corridor away from the Things.
It was our first family holiday staying in a hotel. I hadn't realised that all-inclusive in some places means you are held hostage to the restaurant opening times. In this case, they were smack bang over nap-time for lunch and dinner started after my kids' bedtimes (which are early to be fair but not that early).
We weren't even walking distance to the beach so had to rely on a shuttle bus from the hotel. Between finishing breakfast, nap times and bus timetables it gave us approximately 48.5 minutes to spend there one morning and of course we chose the day that was a bit cloudy and quite windy. Perfect British beach weather but absolutely not what I had had in mind when I imagined our little family outing to the beach.
It wasn't all bad
I'm exaggerating of course.
Both Things had an absolute blast playing in the swimming pools every single day. They liked the kids club and exploring the hotel. Thing 1 got to eat ice cream every night for dessert (after being blackmailed with carrots of course).
We went in winter so it was amazing to roll out of bed and straight outside with shorts and a t-shirt on. No hats, gloves and coats to worry about!
Thing 1 made friends with the little girl who was staying next door and who was conveniently almost exactly his age (they even went out to dinner together one evening!!!). We made an assault course by putting some of the furniture in the duplex in the garden areas (until we got told off by the staff and had to put it back). Thing 1 and his new friend thought this was TOTALLY brilliant. Thing 1's friend also had a much more organised mummy and daddy who had come equipped with all manner of stickers and colouring activities which they were happy to share with us.
Mummy and Daddy Wanderlust were bored
I love the idea of an all-inclusive, really I do.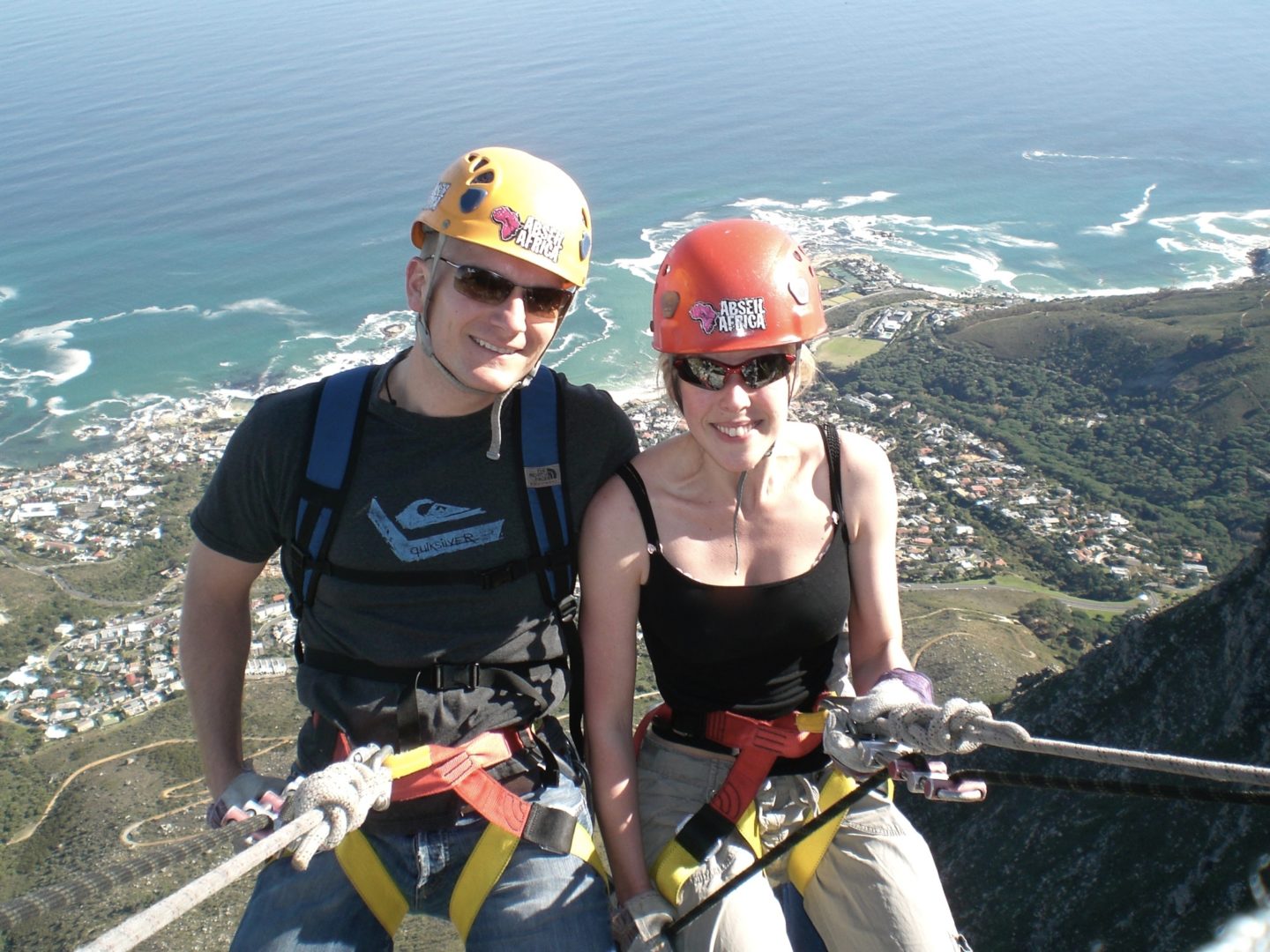 The reality is that Mr Wanderlust and I are rubbish at sitting by a pool or a beach for a week. I think once we did it for a morning before we had to get up and go exploring or for a swim. Spending a week doing really not very much was pretty unfulfilling for us even in the Maldives after an international expat move! The truth is that easy holidays mean different things to different people (including the Things and us in our family).
A World Away
Now I find myself in a place where easy holidays have become a bit more achievable. Some of that is a function of the Things growing up for sure. Some of it is a function of me becoming more organised. We have learnt loads from our less than perfect holidays and even from the less than perfect moments.
Now we know to focus more on balance. We know the Things get as bored as we do and we know we want to show them something new – be it a new place or a new activity. We know to prepare them (and ourselves) better.
So what's the answer?
I can't tell you the number of times I wanted someone to hand me a magic and show me how to have an easy holiday. In one easy step.
I mean the easiest step to take is just to not go away at all. I was pretty close to doing that after Keralagate and Muscatgate. We could have stopped travelling and just waited until the Things were older. Until it really was easier. (When would that be???)
But we didn't. We persevered and we have absolutely reaped the rewards. The things that they have learnt from our holidays are priceless to us.
Things (in general as well and The Things) have improved immeasurably since then but I wouldn't say they're all stress free. Now I want all the convenience of an all-inclusive without the boredom. And (I know this is a #firstworldproblem), I want the adventure of a holiday without us being the ones who have to plan every move we make.
A different approach
A new concept holiday was introduced to me a couple of years ago as I complained about the logistics of holiday planning for active kids and travel mad parents. "Have you thought about a Mark Warner holiday?" asked my friend. She explained a bit more and the control freak in me (who actually quite likes to do the planning) decided it wasn't for us.
Since then a few more friends have been on Mark Warner holidays and the Facebook photos all look epic! The stunning beaches were there and maybe a pina colada or 2 as well. But there's so much more!
Watersports and other activities like tennis that can be enjoyed by the whole family. ALL INCLUDED. Childcare is available with super fun activities like treasure hunts… I actually think I would be begging my Things to leave the Kids Club to spend time with us! Meal times are offered at actual kid appropriate times and romantic dinners can be enjoyed courtesy of the evening listening service that's also offered as part of the package.
A range of destinations
Offering sun holidays and ski destinations, Mark Warner Holidays have something for everyone.
Personally, I'm loving the look of their newest destination: Turkey. We really enjoyed Turkey when we went – it's a super child friendly country with an awesome climate.
But I'm also not that decisive and have massive FOMO (that means Fear Of Missing Out mum). So I'm also pretty taken with their Greek destinations, particularly Lakitira Beach in Kos. Off the back of a great holiday in Greece in 2016, we would jump at the chance to go back.
If you're more snow than sun, I've heard absolutely amazing things about their ski programmes too and wouldn't hesitate to use them next time we go.
One easy step
So if you're looking for that proverbial silver bullet… Looks to me like we might just have found it.