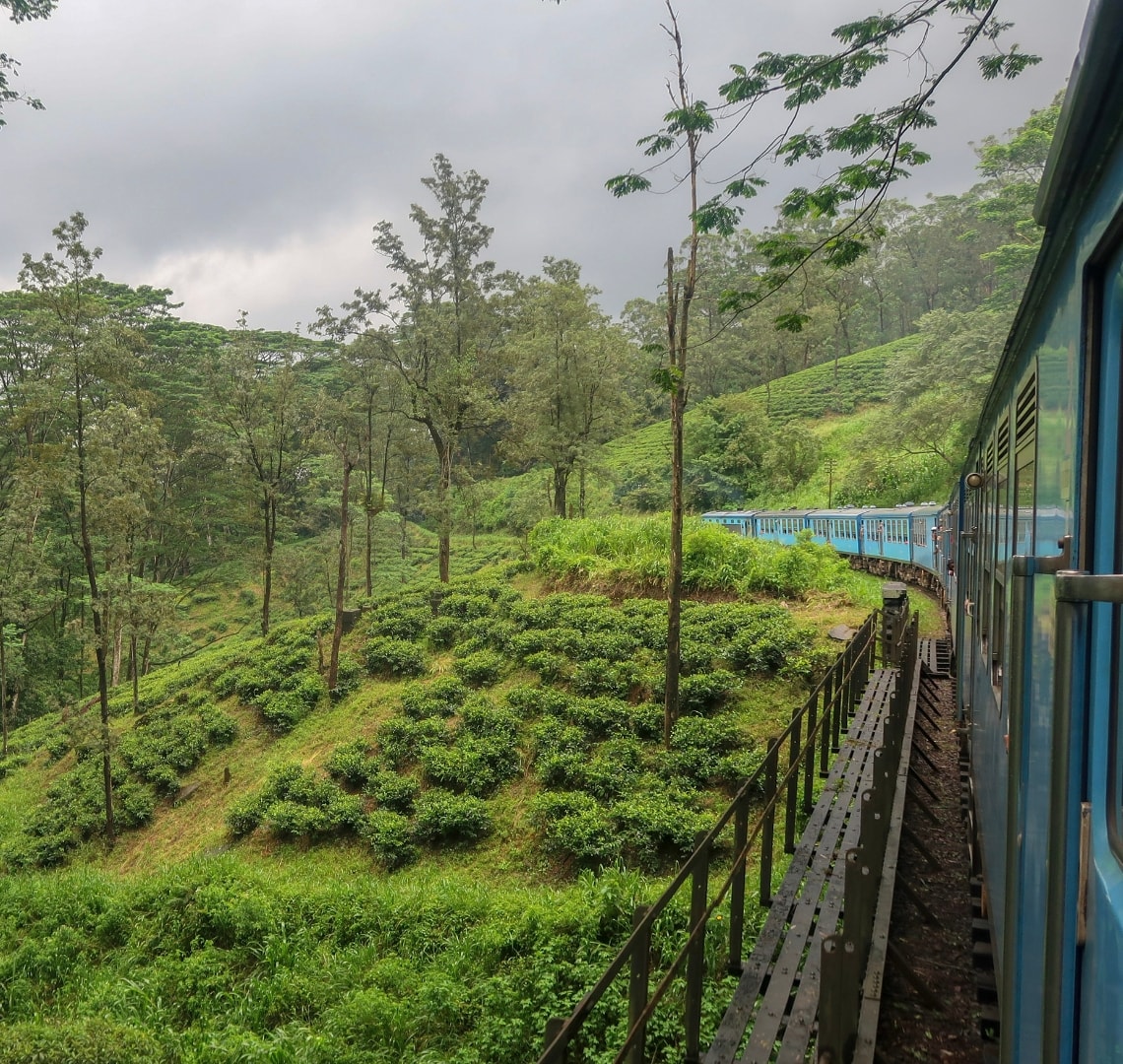 I don't know if it is this age of social media where everything seems perfect or just that I am a perfectionist. But I'm starting to realise that part of my problem when we started travelling with kids was my need to have the 'perfect holiday'. As I sat on the plane, on the way home from what I have repeatedly said to Mr Wanderlust was one of my favourite holidays to date, I realised I had it all wrong. An amazing holiday doesn't have to be a perfect holiday. In fact maybe it's amazing because it isn't a perfect holiday.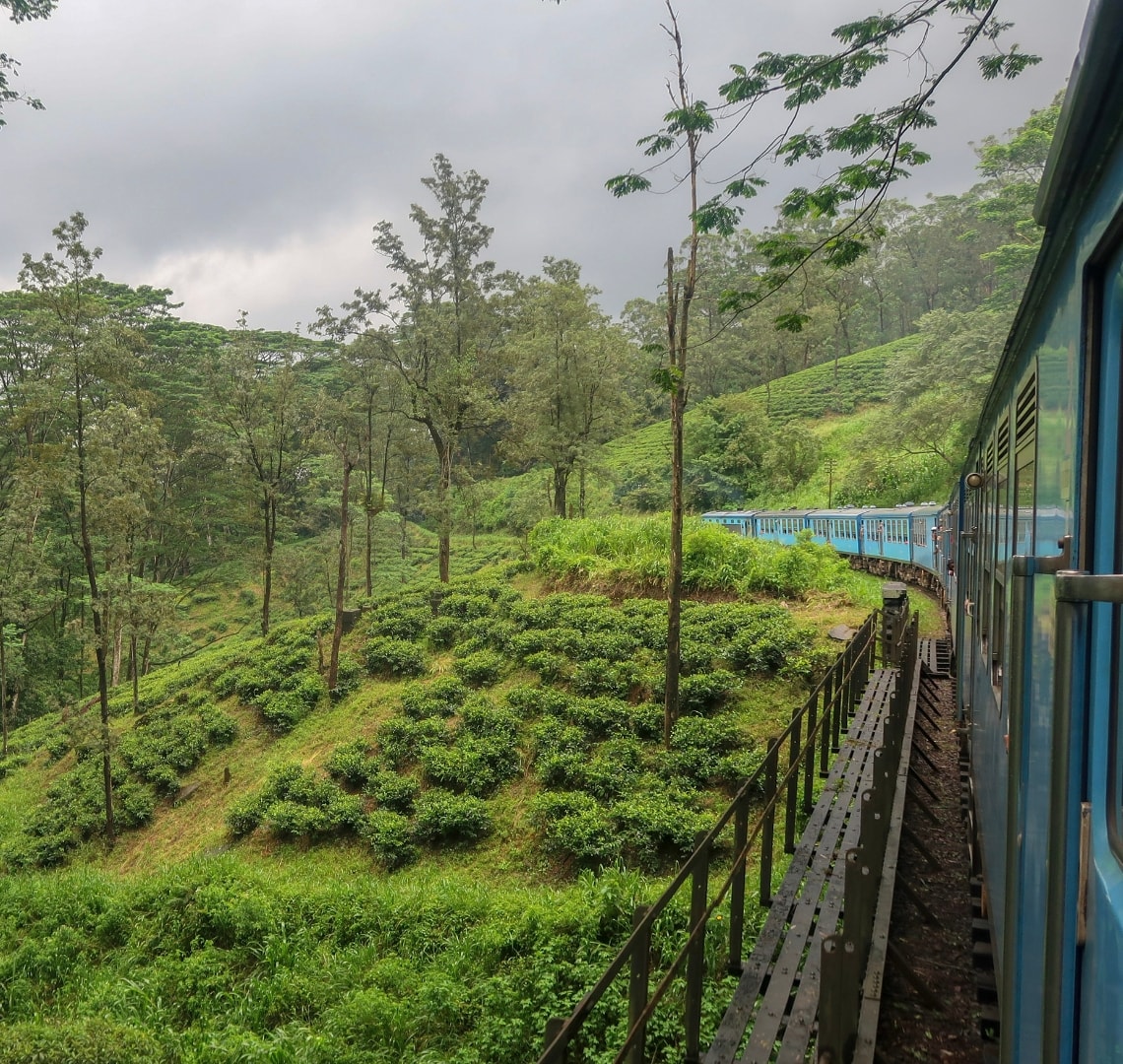 It's about being honest
I put up a post on Instagram Stories mid-way through our week away about an epic meltdown that Thing 1 had on a train from Kandy to Colombo.
To give you some context, Mr Wanderlust and I were riding high after a 36 hour epic part of our trip. We'd been on an elephant safari and slept in a tent. We'd climbed Sigiriya Rock and got back to Kandy in a long drive. Then we'd sat through 3 hours of a late starting Perahera parade, got to bed late and up early to catch the only train with tickets to Colombo that day. We hadn't overslept and everyone was in good spirits. It has been a good couple of days.
As we pulled into Colombo, Thing 1 had a monumental meltdown. He was hungry and tired and had been watching a screen all the way there. Ironically it had been a reward for being the most amazingly patient kid the night before.
Why did I share this meltdown? Not because it was so awful and not because I wanted sympathy. I shared it because I knew I had spent the rest of the holiday posting rather Insta-Smug photos all over social media about how well our holiday was going.
And that's not why I started this blog.
It's about being real
I started this blog because I had felt like the perfect holiday was out of reach. Unobtainable even. I was frustrated that what worked for the Things didn't work for us. And what worked for us really, really did not work for them.
I was frustrated seeing people on social media apparently rocking holidays when apparently we couldn't. People were backpacking around the world with their kids for crying out loud and we couldn't even manage a weekend in Oman. Or India. Or wherever, really.
I started the blog because I wanted to show people that it was possible to find their balance. To find their perfect holiday.
Perfect isn't the same as amazing
At the time I didn't realise that what I had discovered wasn't the perfect holiday (not even for us). It was an amazing holiday – imperfections and all.
So before I inundate you with posts about our amazing holiday in Sri Lanka, here are 11 things that went wrong on our perfect holiday there and why none of it could detract from one of my most amazing holidays ever.
11 things that went wrong on our perfect holiday in Sri Lanka
1. Panic booking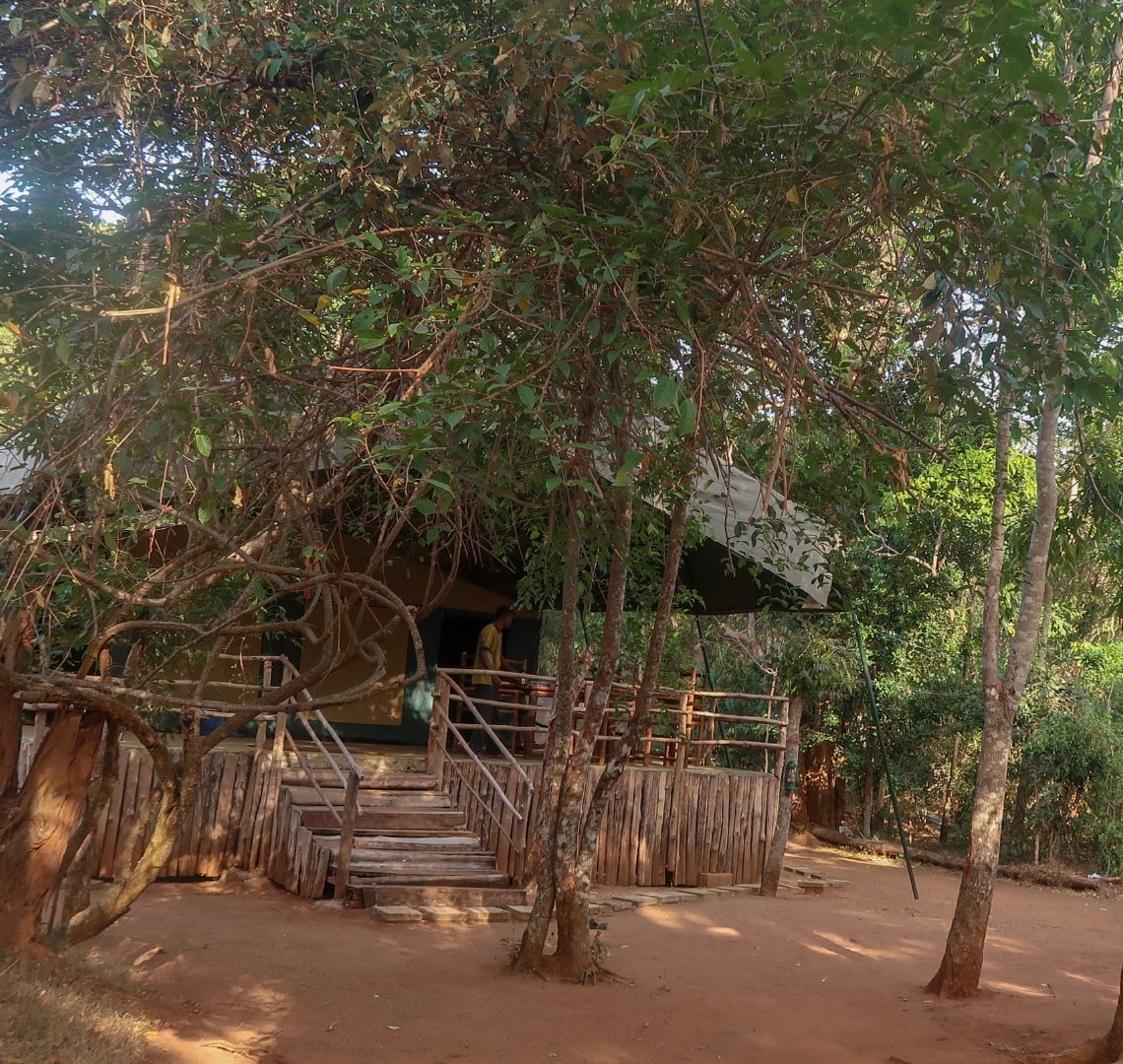 A last minute trip means you are booking stuff in a panic. We didn't research our itinerary well enough and suddenly realised we were planning 2 day trips to exactly the same area. 3.5 hours away from where we were staying (booked on a non-refindable basis). When you are planning a holiday with less than 4 days to go it's an understandable oversight.
We had to choose between sucking up the cost of having 2 places booked at the same time or driving for an extra 3.5 hours 2 days on the bounce.
What would you choose?
2. No train tickets
Honestly, it never occurred to us that the trains would be full. But it was August, the Eid al-Adha holiday for Middle Eastern countries, European school holidays, Sri Lankan school holidays and Perahera.
The trains in and out of Kandy were all full or close to full. All the trains to Kandy from Colombo the day after we arrived were full. Our options were to show up at the station and buy the third class tickets on the day which could have been standing room only. Or we could scramble and find a taxi at the last minute to drive us there. We did the latter for the first journey and hoped for the best on the next ones which led to…
3. Not enough / badly timed train tickets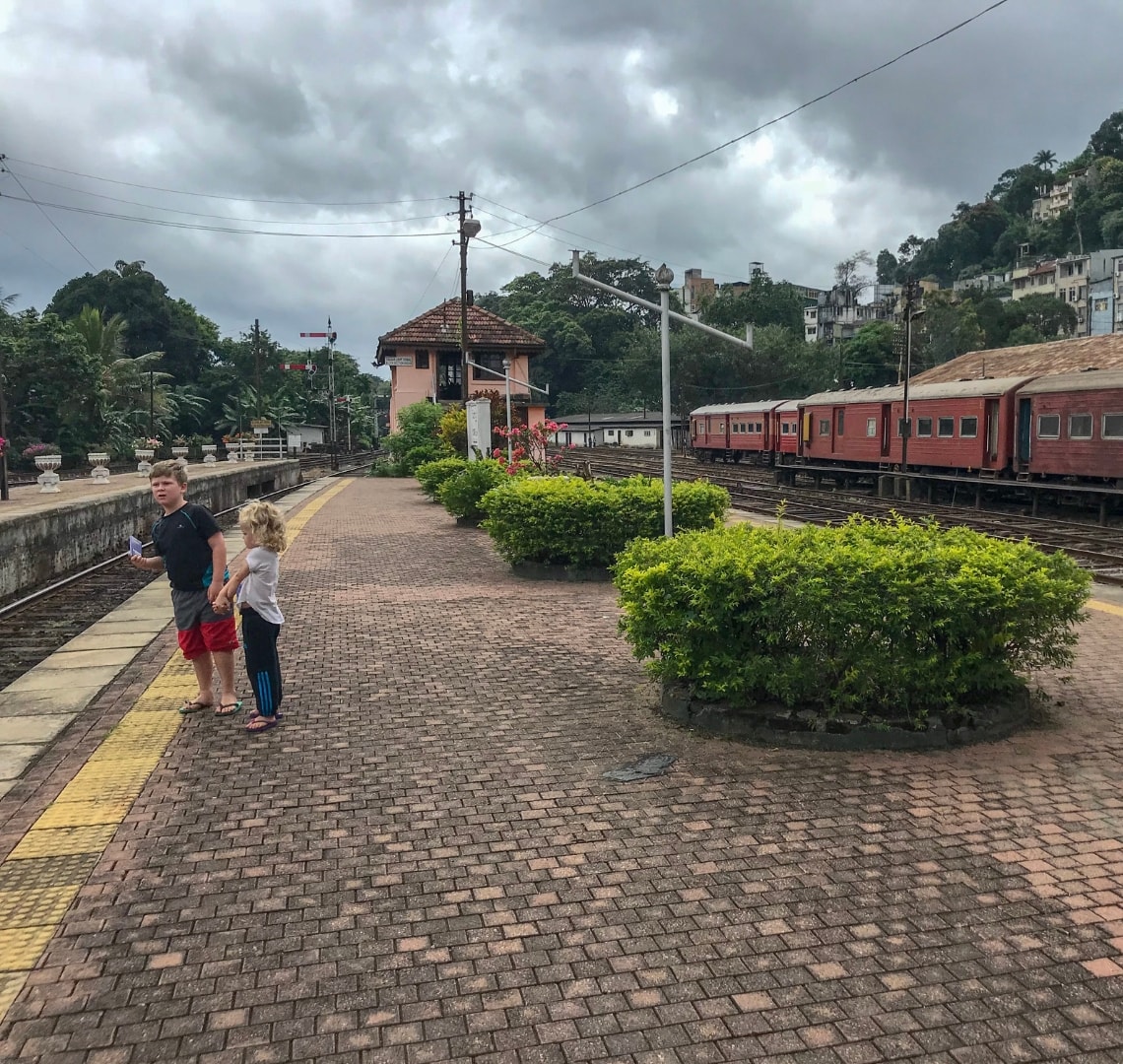 I had promised the Things some train rides. Maybe even 3 or 4. So to find out our first train journey would be impossible was a huge disappointment. Then to find that our second train ride for a day trip would be at a much later time than planned AND only had 3 tickets left was a worry. Not to mention the fact that there were no trains back that day.
That the fourth journey would be at an ungodly hour 2 mornings before we would be heading back to Doha (where I had been holing to avoid jet lag) was an annoyance at best. I hoped it wouldn't be the nail in the coffin.
It wasn't. We all got on the train from Kandy to Newark Eliya thanks to some assumptions about Thing 2's age. We arranged a driver to bring us back so we wouldn't have to abandon the plan all together. And that early start was less than ideal but we did it.
4. Slapped cheek disease
Less than 48 hours in the country and a strange rash started appearing on Thing 1's cheek. I knew what it was before consulting Dr Google although I did, just to check for next steps. Thankfully he didn't seem in the least bit bothered so we carried on regardless.
5. Delhi belly
It's obligatory for travel in an Asian country isn't it? Poor old Thing 2 was stoic throughout and luckily for us it was far from the worst case I've seen (or had lol). Not ideal, but these things happen. I'm glad our travels pre-Things meant we knew not to freak out at the first sign of an upset tummy.
6. Motion sickness
We don't usually drive for long distances with Thing 1 unless Granny or Mr Wanderlust are driving. But these were different circumstances and we needed to rely on a driver. Thank goodness a friend had lent us some kids' motion sickness tablets to use. Half a tablet was all that was needed to make the difference between the journey from hell and a happy Thing 1. Thank. Goodness! And thank you friend – you know who you are!
7. Menu coordination issues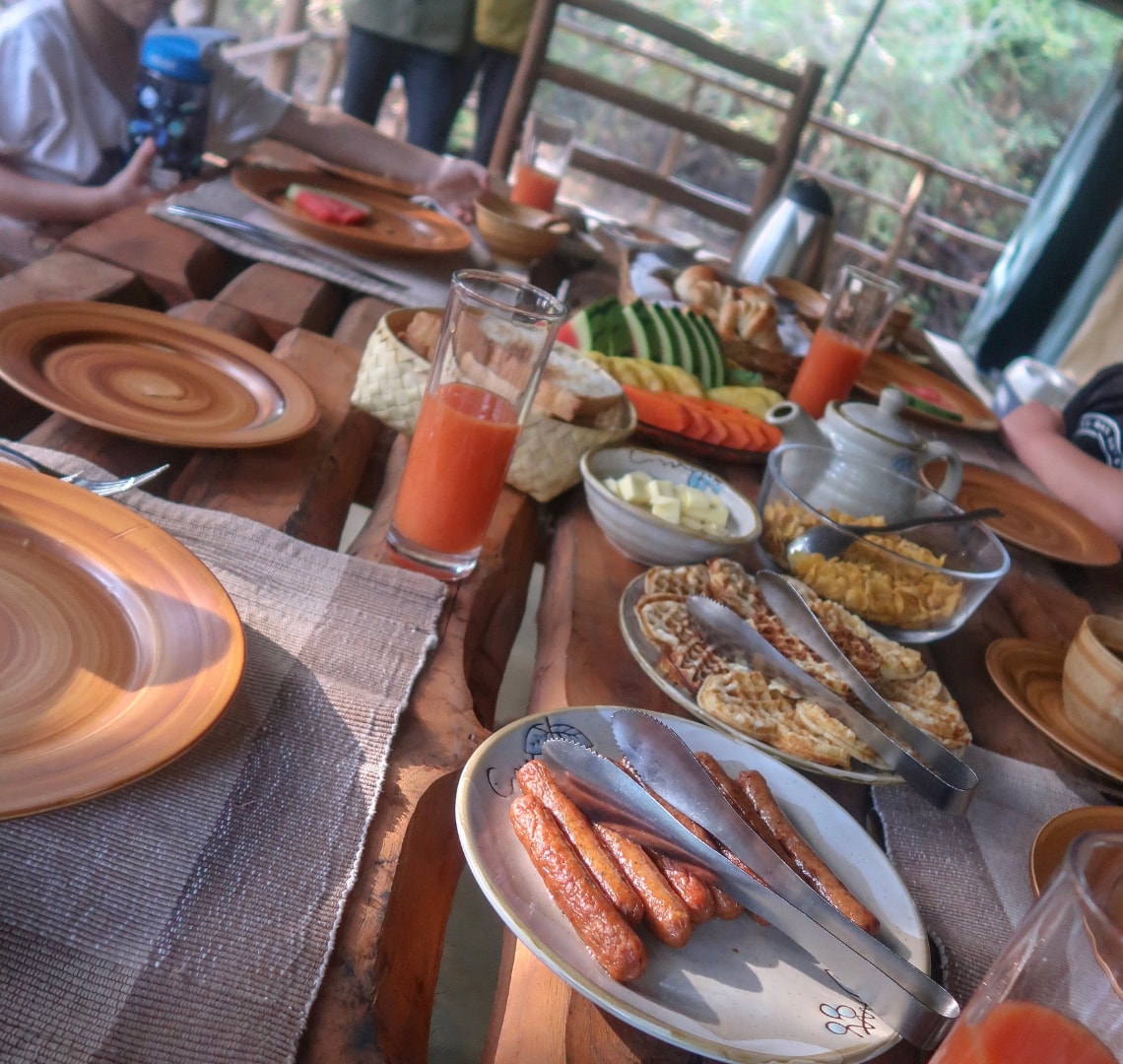 I was desperate to eat lots and lots of Sri Lankan food. The Things…not so desperate lol.
While Thing 1 Is getting much more adventurous, we still like to got to places where there is a variety of menu items to choose from in case something is too spicy for him or for Thing 2's limited palate. It seemed that our options were to go to 'traditional' Sri Lankan restaurants or to go to Chinese / Western combo restaurants. There wasn't much in between and I think I managed 2 curries in the whole week. Less than ideal!
8. Long travel times. Every. Day.
When we went to Kerala, we bit off way more than we could chew. We stayed in 5 places 10 days in and had long drive times between each destination. Even when we were in a place, there were long drives just get the places we were there to see. It was awful and I'm still traumatised by the whole experience. Somehow we ended up with the same scenario in Sri Lanka! Day 1 – Flying. Day 2 – long drive. Day 3 – long train ride and long drive. Day 4 – long drive plus safari in a jeep. Day 5 – long drive. Day 6 – long train ride and a long tuk tuk ride. Day 7 – 2 long tuk tuk rides. Day 8 – long plane ride. When I realised this (too late to make any changes to the itinerary), I was worried.
Thanks to some sort of miracle, it was fine.
9. Tantrums
No family trip is ever complete without a meltdown of some sort. We managed a total meltdown (as documented on InstaStories) on a train, lots of bickering in front of family friends, a strop on safari, fighting all the way through the airport and a tantrum on a plane because, well, plane food. In the moment, of course, none of them were pretty. In the moment it definitely didn't seem like the perfect holiday. But even the lows weren't enough to dampen my spirits!
On balance, the Things were so so good for the whole holiday. We asked so much of them and they did so much. For the most part they did amazingly well, were good-humoured and well-mannered. I couldn't have been prouder of them. And if they had a few blips… well – we all have those don't we?
10. Getting stuck at a parade
Parenting fail of the week. We thought going to see the Perahera parade would be fun. A once in a lifetime sort of event. And it was, but it came at a cost.
The Parade started 90 minutes later than we thought it would. It went on for over 3 hours (finishing at 11.30pm I should add). And we had a 4.45am start the next day to get the train to Colombo. The Things were exhausted. I worried about how the next day would go.
As I'm sure you can imagine, my mum guilt went to town.
But you know what? It was fine. It was a great parade (if 2.5 hours too long). The Things were (miraculously) amazing the next day. And we'll chalk the rest up to travel parenting experiences.
11. Not enough time
It's always my problem.
Knowing in advance we didn't have time to everything we wanted to do, we didn't even try. But we still tried to do an enormous amount. I was worried for the whole week that we were doing too much, pushing the Things too hard.
By the end of the week, all I was wishing for was more time with my little adventurers.
It's a balance
Almost 3 years ago, when we went to Kerala I could never have imagined doing this trip. If I had had time to plan and research it properly we wouldn't have tried to do so much but it was a rush booking and we just threw caution to the wind.
I learnt a lot on this trip. The Things showed me that they are capable of far more than I ever realised. I learnt that they are catching this adventure bug the Mr Wanderlust and I have (as if they had a choice) and that watching them catch it is more rewarding than I ever thought possible.
I learnt that an amazing holiday does't have to mean it being a perfect holiday. If anything, it's better than a perfect holiday.
And those are pretty good lessons to learn.