It only seems right that the first post I write on actual holidays we have taken is about our trip to Bali… seeing as it was the one that gave me the idea for the blog in the first place!
This was far and away our best holiday with kids and was even up there with our best holidays ever! (Warning – mostly smug posts coming up but don't worry there are as many terrible stories to make you all laugh at our expense also in the pipeline).
Background
Bali was one of the first holidays Mr Wanderlust and I took together after we met. It was certainly the first adventurous one. We visited a friend living in Jakarta before heading to Bali, the Gili Islands, Lombok, Yogyakarta, Karimunjawa and back to Jakarta. Check out the view from the dive place we went to on Gili T. Not. Bad. At. All. Can you see why we wanted to go back?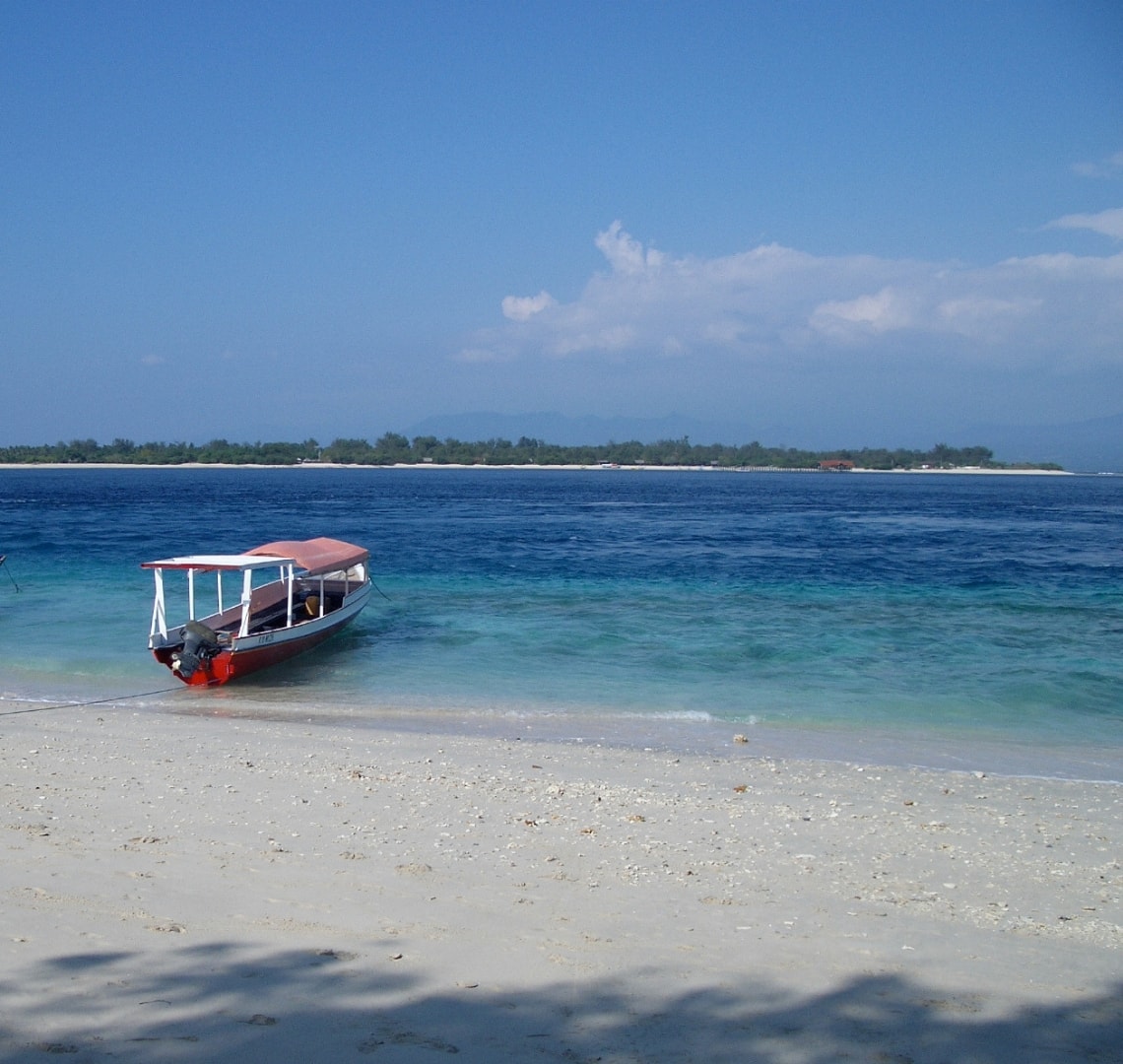 I was excited and nervous about this holiday at the same time. It had been one of our favourite holidays ever. Is revisiting a favourite location always a good thing? Bali, from all accounts, had changed beyond all recognition in the 11.5 years since we had been there.
We had DEFINITELY changed – adding kids to the equation meant that showing up with no reservations was suddenly not something we were quite so keen on as we had once been. We spoke to lots of people while booking flights and afterwards who had been to Bali and more or less had a 50/50 split of people who loved it and people who didn't (cue more nerves – of course I focused on the ones that hadn't had a good time). The affordable accommodation and low costs on arrival, as well as the (relatively) short flight (10 hours!!!) and (only) 5 hour time difference were what attracted us to this location for a 2 week trip. We were hoping it wouldn't disappoint and I can say that it lived up to the expectations and so much more.
Getting there
The flight was at a terrible hour – 3.15am – so the kids went to bed early and we woke them to go to the airport. I hoped they would sleep at some point during the 10 hour flight. 1 did – I wasn't too pleased with a 50% success rate. The advantage of the terrible departure time is the arrival time. Landing late afternoon meant we could get to our villa, eat and go straight to bed. The Things even gave us a lie in the next day (one of 2 on the entire trip) thanks to the late night and jet lag.
Where we stayed
The villa we had chosen via Airbnb was amazing – huge, clean, over the top helpful staff who prepared an amazing breakfast for us every morning, a great pool and easy access to the centre of Seminyak…it was literally everything we had wanted in a villa. If it had more direct access to the beach it would have been completely perfect. As it was, for the price, it was incredible value. I wish I had used Mum On The Move's post on best family hotels before I made all my plans though!
Itinerary
We had 4 days and nights in Seminyak:
Day 1
Chilled day, walking around Seminyak, shopping (every kid needs a new pair of Havaianas right?!), time by the pool and a trip to the beach without swimming costumes (head smack)
From the word go, we found Seminyak had a really great vibe. Lots of cool coffee shops, organic restaurants, loads of shopping (although not the cheap discounted surf shops we remembered!) and plenty of beaches.
Day 2
Trick Eye Museum and trampoline play
I was super excited to take our kids to a trick eye museum and while it was awesome, I think the effect was a bit lost on them. Mr Wanderlust and I thought it was really cool though and the kids got into it eventually (maybe it was the dinosaurs).
The trampoline place in Canggu (aptly called Bounce) unfortunately only starts each session on the hour. We arrived at quarter past but decided to try it out anyway. Unsurprisingly the kids had a blast and rapidly tired themselves out in the time that we had. Getting back to our villa was interesting… the plethora of taxis in Seninyak had all evaporated in Canggu! Waiting for a cab with 2 tired and hungry kids obviously isn't the most fun you can have on holiday (or anywhere for that matter).
Of course we found one eventually and headed back towards our villa to find some lovely "chicken lollipops" (chicken satay to you and me) in a restaurant down the road.
Day 3
Waterbom (AWESOME water park!)
One of the best days by far was our trip to Waterbom in Kuta. It only took 30 minutes in a taxi and the kids had the BEST day despite only being eligible for a few of the slides. Thing 1 confirmed his role as a mini-Mr Wanderlust adrenaline junkie. He dropped down a super steep slide all on his own and declared it the "best slide ever". Thing 2 wasn't far behind, going down the kiddie slides on her own or tagging along with her big brother.
Day 4
Beach (kids learned to surf!) and travel to Ubud (next blog post)
The kids loved the beaches although it must be said that we've been to cleaner ones. Personally I have never been a fan of rubbish swirling around me in the water but they didn't care.
I couldn't argue with the kids when they announced they wanted to try surfing. I was pretty sure they would get bored quickly when they couldn't do it… Little did I know that the pair of them were a couple of pros and took to it like… Well, like ducks to water (in water 12 inches deep with 6 inch waves!).
Even though the waterpark and beaches were huge highlights, there wasn't a single bad thing we did while we were there. We loved pottering around the shops and cafes in Seminyak. We ate in some really, really great places. Coming from a country where you can only drink behind closed doors or in the big hotels (and pay dearly for the privilege), the IDR22,000 (1.5GBP/2USD) beers were a welcome and refreshing novelty. Even better were the superb value, in-villa massages that the staff arranged for us every day – total bliss!
We departed for Ubud wondering why on earth we would want to leave Seminyak after having had so much fun, yet excited for some new adventures. The second part of our journey would take us to Ubud and the third to Nusa Dua.