Are you inspired and excited to travel? For me, travelling has always been part of my life. I'm not sure when it started inspiring me and in fact when I was little I found long distance travel quite boring! I remember thinking when I was little that it would be really cool to go on a train instead of a plane once in a while. Not much has changed in our family – the Things get way more excited to go on the tube than they do getting on a plane!
Why am I inspired and excited to travel?
After being invited by the incredible Simpson Travel to talk about what excites me and inspires me about travel I really had to sit down and think. I've taken it all for granted for so long!
Pre-Things
Before we had kids travelling was much more adventurous and intrepid. I loved going to new counties and living there. Getting to know the locals was much more my cup of tea than following the backpacker trail when I was on my gap year.
When I met Mr Wanderlust we continued travelling as much as we could given time and budget constraints. The thrill of seeing new places was pretty addictive! Whether we were eating mie goreng on a beach in Bali or abseiling off table mountain or eating gelato in Sardinia, we couldn't resist the thrill of going somewhere new.
Post-Things
Travelling got so much harder when we had the Things. Suddenly we couldn't travel light and had to consider things like the best flight schedules for sleep routines. As they got bigger, keeping them occupied on long flights or taking them to see new places seemed almost overwhelming! I constantly found myself questioning why we would travel with the Things.
And yet we never learned our lesson. We got home and made more plans almost immediately. We continued travelling – almost more addicted than before.
Why?
For a long time I didn't really know why to be honest. It was instinct, I guess. And force of habit. We knew we loved travelling and we couldn't accept defeat.
Now we have started to find a bit more balance and have found how to enjoy travelling with the Things, I've realised just why I am inspired and excited to travel!
New experiences
How do you put into words the thrill of seeing your Things ski for the first time? To see the joy on their faces as they float in the Dead Sea? What is the value of teaching them to surf in Bali? Or of meeting a Disney Princess for the first time? Can you even put a value on any of that?
Honestly? There's not a single thing you could buy me that will ever be worth what those experiences have given us all.
Different cultures
In this day and age, we see the world getting smaller and smaller with globalization and international travel being so much easier. And yet the news is filled with acts of hate and of violence. Our newsfeeds and chats around the coffee machines at work show us that bigotry and ignorance literally surround us.
What greater gifts can we give our Things than the gifts of compassion and understanding?
For a start, I want my Things to understand how lucky they are. I want them to always approach new cultures and countries, races and religions with the same curiosity and open-mindedness that they do now. I want them to learn kindness and humility and tolerance.
I can't think of a better way to teach them this than through travel.
Shared family bonding
I've made no bones about the fact that I'm not a Pinterest mummy. I don't do crafts (too messy) and (shhh don't tell anyone) I can't stand play dough (seriously that stuff gets everywhere). Science experiments are fun but take forever to set up and last for about 10 seconds (any longer and the Things lose interest anyway).
But travelling with the Things? Now THAT I can get on board with.
I love hanging out with our little family.
I love that we get to share these experiences together. That they now have foreign language fatigue because I've tried to teach them hello, goodbye, please, thank you and you're welcome in Italian, French, Arabic and Indonesian.
Getting away from it all
I think it is so important that we all take time to do disconnect and recharge. The time I came back off a holiday most reinvigorated was when I literally couldn't connect to download my emails. (This was before my social media addictions).
Mr Wanderlust and I are so much more present when we are away and exploring somewhere new with our little Things. Away from the pressures of day to day life we are able to just be and we are always so excited to be in a new place. I know that's contagious with the Things.
We are much more relaxed and they THRIVE on the extra attention.
I'm not saying it's perfect (you KNOW it hasn't always been!!!) but it is ALWAYS an experience and we always come back with fabulous memories.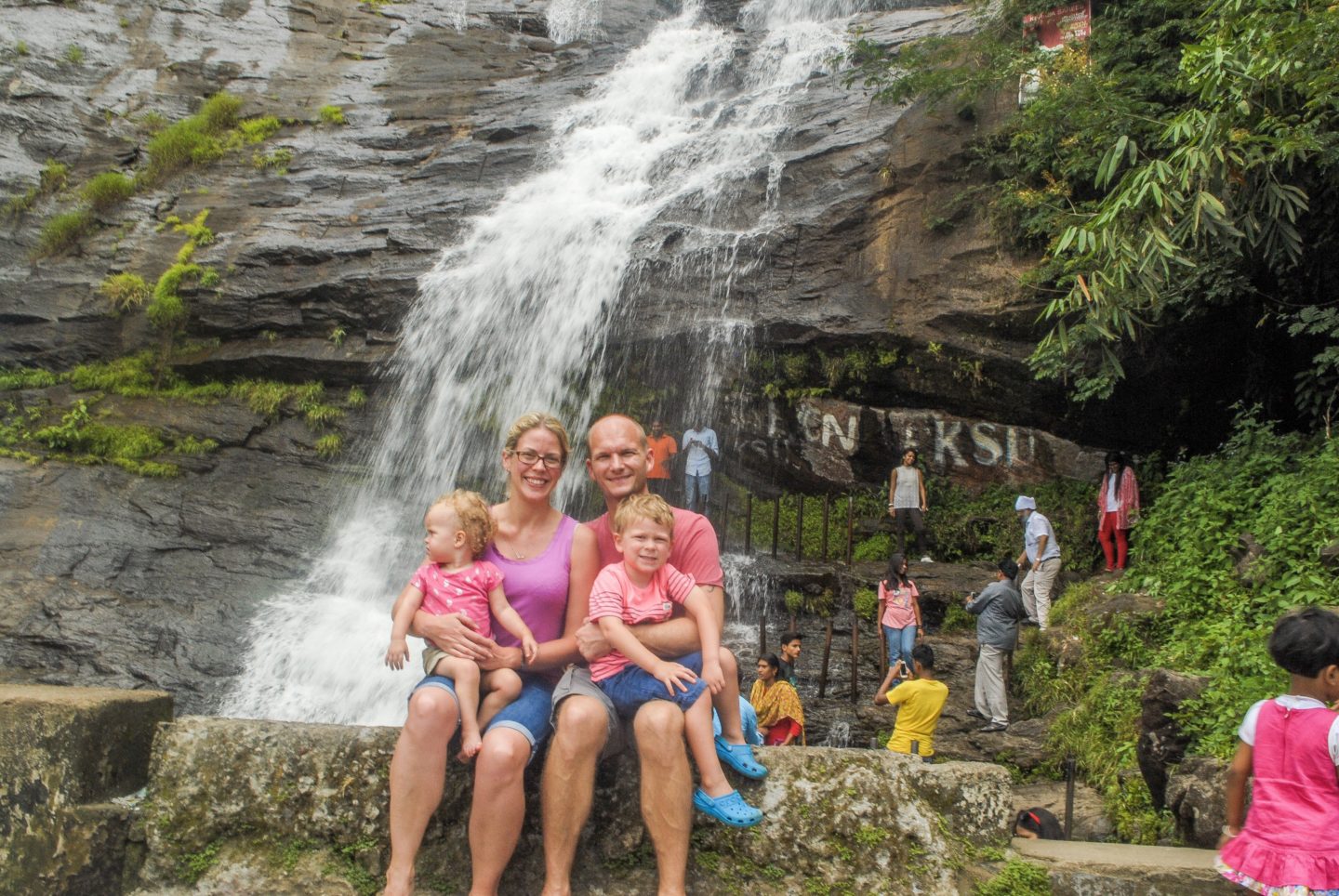 Connecting with others
And then there is the ability to spend time with other people who you love and who you aren't normally able to spend time with. I can't tell you how invigorating it was to spend 3 weeks in Italy last year with 2 different sets of family and some of our closest friends.
Being expats we find quality time with these people is hard to come by. The luxury of having an entire week with each of them was beyond amazing!
Then to now…
So what inspires me and excites me the most to travel? Well, it used to be the thrill of the unknown.
Now?